Cassava/Dragonfish/Brigend Confused?
If you play a lot of online bingo the name Cassava will be familiar to you. Sometimes touted as the Cassava network, sometimes Cassava bingo sites, and finally the correct name Cassava Enterprises. A lot of the time shown as Dragonfish/Cassava Network and sometimes as Brigend. In an already convoluted market it's all very confusing. So let's try to unravel it all.
Who Does What? – Are There Cassava Bingo Sites or Not?
Firstly Cassava Enterprises is solely dedicated to payment management, gaming and licensing operations with the gaming industry. They may own some sites but operate many there is a difference.
Dragonfish is a bingo software company that powers the sites and which games are run on. It's also a network but we'll get to that later.
Brigend is also a bingo software company.
It gets complicated because they are all owned by the same parent company 888 holdings, a massive player in the gaming world. So when you see at the bottom of a site operated by Cassava Enterprises it doesn't necessarily mean owned by. All of 888 holdings business interests within the gaming world have Cassava Enterprises running the payment and licensing side of things. Sometimes the entire day to day management is taken care of by Cassava. New Cassava bingo sites are springing up all the time. These are not necessarily owned by 888 holdings, as Cassava sells its' services to the open market. There are actually a few networks that use Cassava in their operations, so there isn't a 'Cassava network' as such. There are current estimates of over 150 sites using Cassava Enterprises services so chances are you have a bank statement with their name in it somewhere.
Dragonfish software has arguably the biggest, but certainly top 2, share of the market. A huge number of sites are run using Dragonfish, most but not all use Cassava as payment/licensing operators. This is the root of a lot of confusion. They are not the same company but are part of the same group and as such have a seamless interaction. Dragonfish sells their software as a standalone system or as part of their network.
Brigend software is considered by most an upgrade to the Dragonfish offering. A sister company Brigend software is more of a customized solution to bingo and one network in particular Joy of Bingo use this system. Once again owned by 888 holdings but not limited to their sites.
See the Cassava Bingo Sites
Network Choices – Related but Not the Same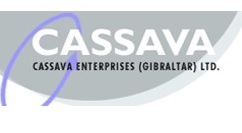 Dragonfish network sites all have a very similar feel to them all run on the Dragonfish software the sites are good but not very original. Think of them as the same person wearing different clothes. Moon bingo, Silk bingo, Fancy bingo, and Bingo Cove are all part of an ever expanding network. With the same games across the network a Dragonfish site is instantly recognizable. The customer services and chat hosts are the same across the board. The Dragonfish network has some very large promotions and linked games which are very attractive to a lot of people. The games are however all the same, once you get past the façade of the site the rooms are exactly the same. So really if you play on one site, you have played them all and there is not a lot of point switching, unless of course a welcome bonus is particularly good.
The Joy of Bingo network is often confused with the Dragonfish network. This network includes the like of Wink bingo and 888 Ladies. Using Brigend software allows this network to have very unique sites within it. A lot of people really like this network and quite often use more than one site in it, because they really do feel different. There are some good linked games and as it is owned by 888 this network is a class act.
Cashcade are another big name in the market that have a slightly different way of doing things. Also using Cassava and Brigend solutions for all their sites, you may think they are part of 888 as well. They are not anything to do with 888 they are owned by Party Gaming another giant in the industry. Once again the Brigend software allows great customization and Cashcade have standalone sites like Foxy bingo and Cheeky Bingo. But they also have two networks with some lesser known brands making up the numbers, Kiss my bingo, Little big bingo and Rollover are bingo just a few.
Trust The Name Cassava – But Due Diligence is Still Needed
So if you see a review with new Cassava bingo sites as the subject, do your own checking. A lot of misinformation is out there. There is no Cassava network as such, but there are lots of sites using them and some owned by them. They offer an industry leading payment platform. And by operating the licensing and gaming, allow new sites to hit the ground running.
Top notch encryption and multi-level firewalls mean your money is safe whatever site you use with the Cassava name associated with it. With over 10 years' experience in the field, looking after all of 888 Holdings payment and licensing, does mean Cassava can be trusted. If you want to try a small and friendly site, we would suggest you Tasty Bingo.
The bottom line is any site using Cassava Enterprises is going to have a smooth operation for at least the payment and licensing side of things if they run the day to day operations as well you will probably have a good experience with them.
The future may see a change in branding to lessen the confusion but at the moment Dragonfish, Brigend, Cassava and 888 all seem to be used, and pop up all over the place.
Was the information useful?