Cozy Rolls out a New Promotion – up to £3,000 of Free Bingo Replaces the No-Deposit Bonuses
Published:

June 20, 2018

Author:

Mike Bennett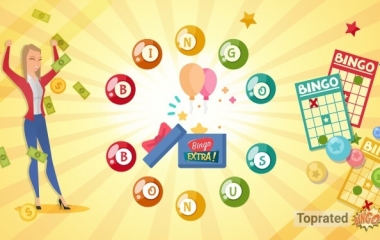 If you play online bingo regularly, you must have noticed a change to no-deposit bonuses. It's not that they're different, it's more like they're going extinct. And operators have a more than valid reason for dropping them as a sign-up incentive.
Recent tweaks to the UK tax laws on gambling have meant that many of the online operators have had to make some changes to their special deals. In the world of bingo, these new regulations have affected most of the operators, but in particular, Cozy Games.
How the Financial Bill 2017 Changed Online Bingo
Cozy Games has been closely associated with no-deposit bonuses, and for many years, the lure of a £15 gift was used to attract new members. However, now that a sizeable tax is being applied, this kind of offer is no longer a feasible promotional tool. Cozy Games has been forced to drop this type of incentive and instead, it must look for other ways of attracting new clients.
The new gambling tax was unpopular, but at first, the types of incentives offered by Cozy Games and the other bingo networks were largely unaffected. Initially, the duty didn't apply to free or discounted bets, and so these operators could continue to promote no-deposit bonuses and other special offers at will.
However, in March 2016, an amendment to the original bill, was introduced extending it to include bonuses. Since 1 August 2017, all bets made within the UK – whether free or otherwise – have been subject to the 15% levy. What's more, the HMRC also amended the definition of "prizes" in order to prevent operators from equating the value of free plays with prizes in an attempt to reduce taxable profit.
Cozy Introduces the Newbie Room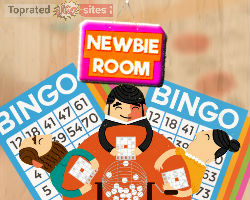 The changes essentially sounded the death knell for the no-deposit bonus. This mostly affected Cozy Games, who had been extensively using these types of incentives to attract new members. Forced to make changes, the company went for a complete revision of the structure of their promotions. The newbie bingo room was launched, giving new members the chance to participate in a number of free games in their first week. On the face of it, this appears to be a very generous offer. Players will be issued with 12 tickets for each game, which is effectively £3,000 worth of free bingo.
Somewhat unsurprisingly, there are some specific conditions attached to this deal. Any winnings that may have been accrued during the free-play period will be paid into the customer's bonus account balance. In the small print, this is described as being virtual money, which is just used for the purchase of tickets. Withdrawals can only be made after cash has been deposited into the account. An additional stipulation is that the 4x wagering requirement must have been fulfilled. There is an expiry date to the offer too, which should also be taken into consideration.
To coincide with this incentive, and to encourage newbies to add funds to their accounts, a first-deposit bonus scheme has also been introduced by Cozy Games. This is a match bonus deal, which is split into three payments. The first is set at 300%, with a minimum of £10 and a maximum of £120. The second is 150%, up to £60, and the third is 100% with the limit set at £50. Once again, this promotion has a wagering requirement of 4x attached to it and an expiry date.
More Changes for Cozy Games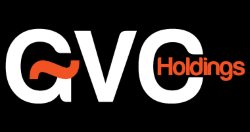 The structure of the bonuses isn't the only change that Cozy Games has undergone recently. In November 2017, the operator was taken over by GVC Holdings PLC, which is one of the larger sports betting and casino groups. The change at the top has elicited a switch in the licensing provision, and the licence for the Cozy Games network is now shown as ElectraWorks Ltd, one of GVC's other subsidiaries. GVC has gradually been building up its portfolio.
It also had to change the imagery on most of its sites (a list of Cozy bingos here) following new limitations on content imposed by the Advertising Standard Authority, the Committee of Advertising Practice, and the UK Gambling Commission. Since now bingo operators are not allowed to display marketing material that might appeal to children on freely accessible space, some of Cozy's sites had their mascots and flagship games hidden behind age-verification walls, while others underwent a complete overhaul, replacing child-like in nature cartoon characters with real actors.
What Does the Future Hold for Cozy Games Now?
The company has always had a holistic approach to its white label operations, and it has proved to be a popular choice for many who are venturing into the business. In 2017, the operator was only surpassed by Dragonfish in terms of market share. 106 websites were reported to be using the software, which was an increase on the previous year. Whether that number continues to rise is unclear at the present time, but with GVC at the helm now, it looks likely that further changes are afoot.