Speedy Deposits and Withdrawals at PayPal Bingo Sites UK
Top PayPal Bingo Sites
* T&C's apply - 18+; Click on PLAY NOW for details
If you've already got a PayPal account you might be wondering whether there are any UK bingo sites that accept PayPal as a payment method. The simple answer is yes there are. And if you haven't yet opened a PayPal account you might want to consider it, especially after you've read what we've got to say.
If you live in the UK you should seriously consider making deposits and withdrawals using a PayPal account. It's swift, safe, secure and really easy. All you need is an email address to get the process started, and after verification you'll be all set to go.
You should consider yourself really privileged if you're a UK resident, as online bingo is regulated and licensed, and you can use PayPal. Other countries, such as USA, Canada, and Australia aren't quite so fortunate. Online bingo has not been regulated. Even if you find yourself playing on a bingo site that accepts PayPal you won't be able to make deposits or withdrawals.
What are the benefits of bingo sites that accept PayPal?
The main advantages that have led to PayPal bingo sites becoming popular are the instant and anonymous nature of transactions.
The benefit of instant deposits
Making a deposit using PayPal means your funds will be available almost instantaneously. Funds can be transferred from a PayPal e-wallet to bingo sites where PayPal is accepted immediately. Using a credit or bank card on the other hand can take a couple of days. When funds take a while to be credited to a bingo site it can sometimes lead to confusion. Miscalculations and oversights are possible, and it can be easy to forget you've made a purchase. After all, let's face it, we're not all financial wizards that keep a close eye on spending. Using PayPal to make deposits means you're far less likely to make a mistake, or forget you've done it, as it will appear instantly in your bingo account.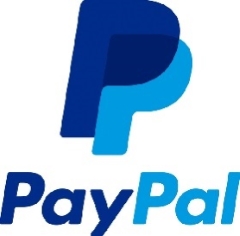 And it's not just deposits that benefit. Winnings can be processed back to a PayPal account instantly, some PayPal bingo sites do it automatically. You won't need to visit the bingo site cashier every time you win.
The benefit of anonymity
Playing bingo using a PayPal account means you never have to provide the site will personal details regarding a bank account or credit card. All that needs to be provided are the details of a PayPal account. These are registered with your bingo account in the cashiering section. Money can then be moved backwards and forwards between your PayPal and bingo player account. Give Back Bingo, Posh and Tombola are just a few of the brands that are using the benefits of this payment method.
Using a PayPal e-wallet account means there are no worries about someone, or something, getting a hold of your bank or card details and taking all your hard earned cash.
We feel it appropriate to mention that most online bingo sites are able to provide safe and secure financial transactions. PayPal will serve to give a player added peace of mind.
How to make PayPal payments
If you haven't already got a PayPal account, the first step is to sign up for one, via PayPal's website. There is a verification process that will need to be followed before you can start using your account. It involves receiving a small amount of money into your bank account, and then providing the details for verification. This process can take a couple of days, so get things sorted before you want to start playing bingo. All you then have to do is go to the PayPal bingo site's cashier page, once you've logged on as a player.
You'll be required to enter your PayPal account details, which usually means supplying your email address. Then you will need to decide on how much you want to deposit, and click to submit.
When you want the money to go the other way it's equally simple. Reputable bingo sites may ask for identification and supporting documentation to be uploaded before withdrawing your winning, but this is only for customer safety. If you verify your identity before cashing out it'll save you some time.
Why PayPal bingo sites in the UK are a good choice to make
PayPal was established in 1998 in California. After a shaky beginning it was bought by the online auction site Ebay. Because of this association it has become one of the most popular ways to make online financial transactions. It is acknowledged as being very fast and extremely safe, and there are plenty of bingo sites where PayPal is an accepted method of payment.
Fees are very low, in fact some of the lowest, especially for personal customers.
PayPal payments are:
Withdrawals from your PayPal account are instant.
Safe and secure.
Cashing out any winnings is much quicker than using a bank account or credit card.
The number of PayPal bingo sites is increasing, meaning players have much more choice.
Bingo Sites by Payments Methods
Was the information useful?