eGaming Monitor Set to Revolutionise Bingo Analytics
Published:

November 10, 2022

Author:

Mike Bennett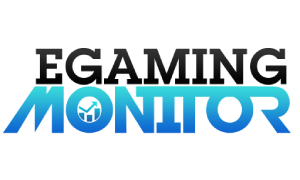 eGaming Monitor, a B2B company that provides operators and suppliers an insight into casino player behaviour, has announced that it is expanding its analytics to include online bingo. According to the company, eGaming Monitor will provide detailed insights into bingo players' behaviour by room, operator, supplier, and time.
eGaming Monitor currently tracks over 40,000 casino games. The company's analytic reports cover more than 2,000 operators and 1,300 suppliers. In a recent eGaming Monitor press release, the company said it would allow the data to be used for the configuration of jackpots, free tournaments, and optimal game or room scheduling.
Kevin Dale, the eGaming Monitor chief executive, hailed the latest advancement, saying:
"This has been many months in development and builds on our existing databases of all gaming operators, suppliers, and games,"
"We now collect bingo player, stakes, and jackpot data from all the major sites in real-time. This allows us to produce interactive reports for operators and suppliers.
"For the first time, you can see bingo market shares by supplier or operator – even down to the level of by the hour, by room, or by game type."
"Interested in how average buy-ins are affected by ticket prices or default buy-ins? Want to see what freeroll prize/time configuration leads to most real money activity post-event? A few clicks on the filters are all it takes,"
The Role of eGaming Monitor in the Gambling Industry
Founded in 2016, eGaming Monitor is a leader in gambling analytics. The company offers a range of products, including Slotswot, Gamesetmatch, Gameconvert, Gamesbureau, and Gamecounsel. In addition, eGaming Monitor also provides operators data on the monthly "Casino Dashboard." Each product provides a distinct service:
Slotswot

– A platform for game developers, aggregators, operators, and the financial sector offering interactive analytics that can be customised according to several parameters.

Gamesetmatch

– A forum dedicated to forming partnerships between game developers, studios, and aggregators.

Gameconvert

– A service converting social games to real money, Bitcoin to Fiat currency, offline games to online, and more.

Gamesbureau

– A service dedicated to aiding operators, providers, and so on, to enter the UK market.

Gamecounsel

– A consultancy service able to advise on all areas of the industry.
The above services are all geared toward helping companies expand and focus their services to drive revenues. Through in-depth analytics, companies are able to optimise their services and exploit a greater market share.
What Does eGaming Monitor Do?
In its monthly Casino Dashboard, eGaming Monitor provides information about the highest-performing slots and player statistics.
For instance, in October 2022, Starburst, the popular space-themed slot from NetEnt, sat at the top of the list for "Distribution." The most popular theme in October proved to be an aquatic theme, with many slots, such as Fishin' Frenzy and Big Catch Megaways, performing well.
In addition to ranking slots, eGaming Monitor also provides insights into the latest industry deals and partnerships. For instance, October's edition of the Casino Dashboard noted PariPlay and 1Click Games as two companies that had agreed on a content partnership.
How Does this Relate to Bingo?
While details are scarce, it is safe to assume that the bingo analytics will be similar in substance to the Casino Dashboard. In the press release, it was announced that eGaming Monitor would break down how much bingo players are betting at specific times, which bingo rooms are the most popular, and provide details of the most popular operators and game suppliers.
Therefore, it seems safe to assume that the new bingo analytics will have a similar kind of dashboard, providing instant insights into bingo trends. Operators will be able to quickly identify the best-performing games and look for trends regarding player times, spending, and so on. They will also be able to look for trends regarding rooms. All of this should enable operators to refine their offering and provide players with a superior experience.
This will also translate to bingo promotions. With a greater understanding of player preferences, habits, and so on, operators will be able to tailor promotions in order to make them more appealing to players.
A Future to Look Forward To
The eGaming Monitor bingo product has not yet gone live. However, if it is anything like the Casino Dashboard for slots, it will track and report data that will be invaluable to both providers and operators. The company is hugely respected for its existing products, and it is fair to assume that when the bingo analytics goes live, it will have a major impact on the industry.