888 Holdings Selects Push Technology's Solution for Dragonfish Sites
Published:

October 15, 2020

Author:

Mike Bennett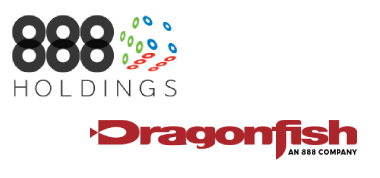 Push Technology has been chosen by the 888 Holdings brand to provide its Diffusion Intelligent Data Mesh as a solution to its real-time application requirements on its Dragonfish bingo platform. This was announced by Push, a pioneer in real-time intelligent data streaming and messaging solutions. Through this, 888 will experience reduced infrastructure costs, network efficiencies, and a simplified application.
Speaking of the move, the Bingo R&D Director for 888 Holdings, Ronen Tidhar, said that the data efficiency of Diffusion, as well as its delta streaming technology, will provide 888 with great advantage "over polling for live play." He said that Diffusion has definitely helped with "delivering an immersive, real-time player experience."
Backing him up was the CEO of Push Technology, Sean Bowen. He said that his company is seeing "constant demand for scalable, future-proof, real-time data delivery solutions." He went on to state that it is a key objective for applications development teams to be able to establish, monitor and manage all data pipelines "that extend Enterprise back-end systems through to the constantly proliferating array of end-user devices". In order to achieve this, he said, there is also a requirement for intelligence for platforms, and this is something that Push Technology outrightly provides.
Push Technology has been pioneering when it comes to real-time data streaming and messaging solutions. These have gone on to power various mission-critical business applications found around the world. When it comes to the Diffusion Intelligent Data Mesh, this provides several functions. They include data aggregation, transformation and integration, whilst also optimising the distribution of data to simplify application development and reduce infrastructure requirements. This also helps with the speed of time-to-market. Various leading brands across various industries, such as the financial services world, energy sector, retail, transportation, healthcare, eGaming and more have utilised Diffusion for their solutions.
888 Holdings, on the other hand, is one of the world's most popular online gaming entertainment solutions, operating online bingo, casino, sports betting, and poker networks. Through its mission of wanting to provide customers with innovation in its games, 888 also looks to ensure gamers are accessing a safe and secure betting environment, too. It is because of this that 888 sits atop the online gaming industry, and this has remained the case since it first started operating in 1997. The company is operational in three US states – Nevada, Delaware and New Jersey. At the same time, it can be found providing its services to numerous European and Asian countries.