Two National Bingo Jackpots Won at Buzz Bingo Clubs in 24 Hours
Published:

September 17, 2020

Author:

Mike Bennett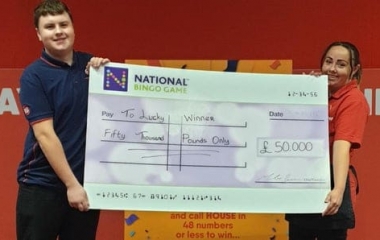 Although we often play bingo just for the fun of it, there's hardly a player who hasn't contemplated what they'd do with the cash if they won a big jackpot. The arduous task of deciding how to spend £50,000 is exactly what two lucky players are now faced with after winning the National Game Jackpot at Buzz Bingo clubs two days in a row.
On average, the national bingo jackpot is won about five times every month across the bingo halls in the country, but for the two Buzz venues that celebrated their winners, it had been almost two years since a club member had scooped the jackpot. However, not even a month after the bingo halls reopened following the government-mandated coronavirus lockdown, two players at the Bingo Buzz clubs in Nottingham and Fenton celebrated a life-changing win within 24 hours of each other.
On August 30th, the Buzz Bingo Top Valley club in Nottingham wrote out a £50,000 cheque to one lucky dabber. The winner who wished to remain anonymous shared that this was her first time playing since January and that she would use the money from the prize on a new car and a motorcycle for her husband.
The following day, the Buzz Bingo hall at Fenton erupted into a party atmosphere as a player who had decided to treat herself and a friend to a local bingo game on the Bank Holiday won the £50,000 jackpot prize. "We were jumping up and down, and the whole club was clapping for us," said the elated winner who will split the winnings with her friend and spend her half on a new car and a family holiday.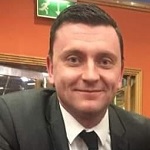 "It's fantastic news that we've had a player win the national game and scoop the big £50k prize; we're utterly delighted to bring a little happiness to the community."
Darren Woodward, General Manager at Buzz Bingo Fenton
This is a fantastic way for Buzz Bingo to round off the month after the UK's biggest bingo retailer had to close 26 of their halls and cut jobs after entering into a voluntary CVA. The remaining 92 clubs are now open and Covid-19 secure.
Visit Buzz Bingo to find your local club or play some online bingo and slots and see how other jackpot winners have spent their winnings here. Feel free to also drop us a line in the comment section telling us how you'd spend your big jackpot winnings.