Online gambling giant 888 Holdings has been a major presence in the industry since it was founded in 1997. Over the years, it has been active in almost every conceivable gambling vertical, including casino, sports betting, poker, and of course, bingo. However, at the beginning of July 2022, 888 Holdings completed the sale of its bingo business to Saphalata Holdings for an initial $45.3 million in cash and a further $2 million to be paid in one year.
888's Bingo History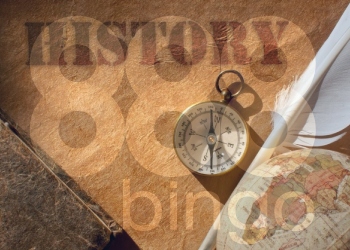 888's interest in online bingo dates back to 2007, when the company made its first acquisition, GlobalCom. At the time, GlobalCom was one of the leading online bingo operators, and so it came as no surprise when 888 later launched its first bingo site, 888ladies, in 2008.
While this was happening, 888 was also moving into business-to-business (B2B) operations. In 2009, the company rebranded its B2B division as Dragonfish, which had the explicit purpose of helping the company expand beyond its own operations.
What followed was a massive expansion in the field of online bingo. In December 2009, 888 purchased a huge number of successful bingo brands, including Wink Bingo, Posh Bingo, Tasty Bingo, and RedBus Bingo, from Daub Limited for almost £60 million. The acquisitions may well have been a reaction to the takeover of Foxy Bingo and Think Bingo by 888's competitor PartyGaming.
Across these sites, 888 was offering 75-ball, 90-ball and 5-line bingo games. In typical 888 fashion, they also become one of the first to launch mobile bingo. 888ladies' iOS app went live in January 2013, and the Android app followed soon after.
888 continued to invest in bingo. For instance, following the acquisition of Wink Bingo, the company launched a huge advertising campaign, as part of which it projected the Wink Bingo logo onto the Houses of Parliament. At the same time, 888 continued to launch additional bingo games, such as Bingo Street, in July 2011 and Big Brother Bingo, in January 2012.
However, 888 was in no way neglecting its own brand. In December 2009, it launched 888bingo.com. The site was home to far more than just bingo. Together with 75-ball and 90-ball games, it offered team bingo, slots, table games, video poker, and instant games. The company also released a Facebook bingo app in December 2012, Bingo Appy, offering bingo and other games on the social media network.
Shifting Focus
Despite the scale and success of its bingo business, 888 opted to sell it in order to refocus its efforts elsewhere. In the first half of this year, the bingo business made approximately $25 million in gaming revenue, and it made $54 million over the last twelve months.
According to 888, selling the bingo business will allow it to put its efforts into delivering against its wider strategy by strengthening its position in regulated markets through "proprietary technology, product leadership, leading brands, and marketing expertise".
When the sale was announced back in December 2021, Itai Pazner, 888's CEO, said:
"Following a strategic review, we have taken the decision to sell the bingo business. This strategic Transaction will enable 888 to further increase its focus on its core platform and unified, scalable, and proprietary technology and grow our key product verticals of casino, sport, and poker, as we continue in our mission to be one of the world's leading online betting and gaming businesses. The high-quality bingo business has been an important part of 888's history, and over many years we have developed an advanced B2B offering alongside a suite of popular consumer-facing brands. As part of an enlarged business, I am very confident that the future for the bingo business is bright. I would like to express my immense gratitude for all of the hard work of the team over the years."
At the same time, David Butler, the CEO of Broadway Gaming, of which Saphalata Holdings is a member, said:
"We are delighted to reach an agreement with 888 to acquire its bingo business and platform. By combining these with our existing business and brands, which include 'Butlers Bingo', we will be able to achieve an even stronger global footprint in key regulated bingo markets. We have worked intensively with the 888 group over the course of the last few months and have been very impressed by the quality of the bingo platform and product, the B2C and B2B businesses, its approach to safer gambling and player protection, and above all the management team. We see significant further expansion opportunities in both the B2C and B2B segments and are very excited about our plans for the future, as we work closely together to become the pre-eminent online bingo business globally."
It is clear that 888 Holdings is shifting its focus back to the other gambling verticals. A week prior to the completion of the sale of the bingo business, the company completed its acquisition of William Hill's non-US assets from Caesars for £1.95 billion. This very much suggests that 888 Holdings intends to place its energies in online casino and sports betting, both of which have always eclipsed the online bingo market.
Despite this, following the completion of the sale, Pazner expressed his confidence in the future of the bingo business as part of Saphalata Holdings and said that it now enables 888 to "increase its focus on integration with William Hill and delivering on our mission to be one of the world's leading online betting and gaming businesses."
While few details have been released about Saphalata Holdings' plans for the bingo business, Butler did say that they intend to combine it with the company's existing brands, such as Butlers Bingo, in order to boost its presence in key regulated bingo markets.
He added, "We see further expansion opportunities in both the B2C and B2B segments and are very excited about working with the management team to deliver on our plans for the future, as we look to become the pre-eminent online bingo business globally."