UK Gamblers Spend Less in Recent Months
Published:

August 22, 2022

Author:

Kat Anderson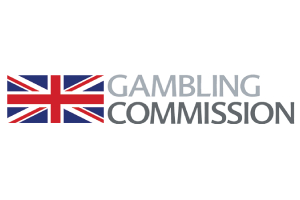 Figures published by the United Kingdom Gambling Commission (UKGC) earlier this month revealed that UK gamblers have been spending less in recent months. Gross gambling revenue (also known as gross gambling yield) for the month of June 2022 was down 13.6% month-on-month with a drop in almost all types of gambling.
Gross gambling yield/revenue is simply the amount wagered by players minus the amount that operators have paid out. It is not the same as profits but it is a hugely important metric when looking at the health of the industry.
The data from the UKGC was based upon reports from operators that account for 80% of the UK's online gambling market and 85% of its retail betting shop market. Therefore, the figures do not include the entire industry and as such, the real figures may be slightly higher.
The data shows that online gross gambling yield (GGY) fell 13.2% to £370.2 million in June. This means that GGY was down a massive 20.0% from January, the highest monthly total of the year so far. However, revenue was up from March, which was the weakest month of the year so far.
Revenue from retail sportsbooks was also down. It fell to £181.7 million, a drop of 5.6%.
When broken down it becomes apparent that revenue was down from almost every single gambling vertical. In regards to online gambling, eSports was the only area where revenue was up, it climbed 38.3% to £924,300. Online slot revenue fell 7.4% to £179.1 million and real-event betting revenue was down 22.6% to £130.6 million (which coincided with the end of most of Europe's football seasons). Online gaming revenue, not including slots and poker, was down £49.1 million, a drop of 10.4%.
Online poker suffered with revenue down to £5.7 million and virtual sports betting had revenue of just £3.8 million.
Things were only slightly better when looking at gross gambling yield from retail betting shops. The GGY from bets placed in retail bookmakers was up 7.0% to £62.4 million. However, revenue from the shops' self-service betting terminals fell 26.5% to £24.6 million, which effectively wiped out any gains made from over-the-counter betting. Revenue was also down from gaming machines at retail betting shops. It fell 5.9% to £94.6 million.
Q2 Not a Complete Disaster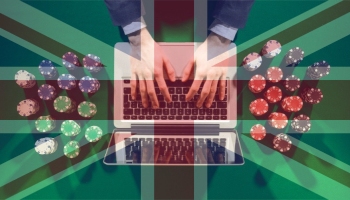 When looking at the entirety of Q2 2022, online gross gambling yield was up 1% to £1.2 billion when compared to Q1. This was mainly due to an increase in slot GGY; it was up 4% to £564.7 million. However, this growth mainly took place in April and May; it then fell to £179.1 million June.
Furthermore, while there was an increase in slots revenue, revenue from all other online gambling verticals fell. Revenue from real-event betting dropped 2.8%, poker revenue fell 4.7%, and other online gaming revenue fell by 1.2%. Furthermore, eSports revenue was down 11.4% and there was a drop in revenue from virtual sports betting and other forms of gambling.
On the other hand, there was an increase in the total number of bets placed and in the number of active accounts throughout Q2. The UKGC has said that this was most likely due to the Grand National taking place in April. The Commission also pointed out that during Q2 there were more slots sessions with a duration of over an hour, an increase of 5% to 8.4 million, but the average session length decreased.
Why the Fall in Revenue?
There are many reasons for the all in GGY, many of which can be traced back to the Covid-19 pandemic, and as such, the UKGC says it expects "extra vigilance" from operators.
"We continue to expect extra vigilance from operators as consumers are impacted in different ways by the circumstances brought on by the pandemic and the wider economic environment. Many people will still feel vulnerable as a result of the length of the pandemic period, further uncertainty about their personal or financial circumstances or readjusting budgets and time as life returns to normal with a wider set of finance drivers."
However, another reason seems to be the greater investment in safer gambling measures by major operators. For example, Flutter, which owns Paddy Power, Sky Bet and Betfair, saw its revenues fall 4% in H1 2022 while 888 saw its revenues fall 25%.
Both of these operators said that revenues in the UK were hit by their attempts to tackle problem gambling. Furthermore, when comparing figures year-on-year, the operators pointed out that in the same period last year, there was greater online gambling activity due to Covid-19 restrictions in the UK.
Flutter spent £48 million on safer gambling measures in H1 2022. The group introduced a £10 maximum bet on online slots together with compulsory deposit limits for all customers under 25. 888 introduced similar measures.
The operators have been implementing these measures in anticipation of the long awaited reforms to UK gambling laws. While it is not yet known what new laws will be brought in, it is widely believed that they will include maximum bets at online casinos, a ban on VIP offers for at risk gamblers, and restrictions on gambling sponsorship in sports.
Speaking about the issue, Itai Pazner, 888's chief executive, said that the fall in revenue "primarily reflects market conditions in the UK". He added, "However, we believe the proactive actions we have taken to increase player protections and drive higher standards of player safety have put the group in an even stronger position for the future."
There are likely to be other reasons for the fall in revenue. For instance, UK inflation is continuing to rise, and people are spending more on essentials such as food and heating. Additionally, the decline in revenue might be influenced by the shift in consumer spending patterns, including a notable increase in online casino sites' engagement.