Charity Bingo at Village Garden Centre Raises Money for Wales Air Ambulance
Published:

August 31, 2023

Author:

Mike Bennett
Earlier this month, on Friday, August 18, The Old Railway Line Garden Centre, in the village of Three Cocks in Wales, hosted a charity bingo night in order to raise money for Wales Air Ambulance.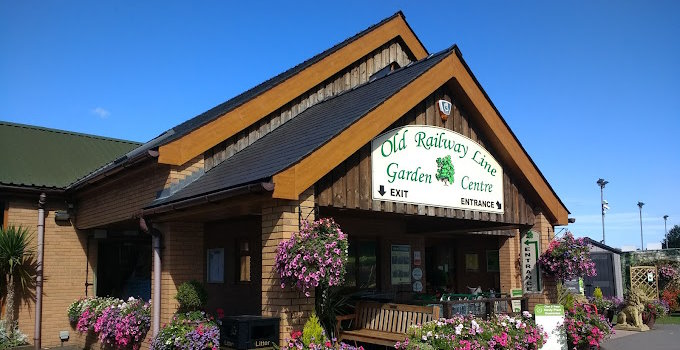 Impressively, the family-run business raised £1,007.70 for the charity through ticket sales, raffle tickets, and donations made on the day by those who took part. Speaking afterwards, the event manager of the Wales Air Ambulance charity bingo, Matthew Lewis said,
"We are delighted to have raised just over £1000 for our 'charity of the year', Wales Air Ambulance. A big thank you to everyone who attended; we hope you had a great time and enjoyed the delicious food, bingo, and half-time raffle on offer. Congratulations to all of our winners who claimed £210 worth of cash and voucher prizes! We enjoy hosting charity events throughout the year which raise vital funds for local charities such as Wales Air Ambulance."
Remarkably, this is not the first charity bingo evening that The Old Railway Line Garden Centre has run this year. In March, it hosted another bingo evening that raised £1,005 for the Wales Air Ambulance.
Each year the garden centre chooses a charity of the year and hosts regular events to raise funds for the chosen charity. Following the first bingo night, operations director Katie Eckley said,
"We look forward to supporting the Wales Air Ambulance charity throughout 2023, following this year's team vote for a preferred charity. They offer a vital service in our area and without support from events like ours they can't operate."
A Truly Worthy Cause
The Wales Air Ambulance service provides emergency medical care across the country but it is dependent upon raising £8 million in charitable donations each year in order to keep operating.
Often referred to as a "Flying ED" (Emergency Department), the Wales Air Ambulance is staffed by highly trained consultants and critical care practitioners, and makes use of the latest medical technology to deliver vital first aid. They are able to administer blood transfusions, anaesthesia, and emergency surgeries on-site, before flying those in need of help to the appropriate medical facility.

Since it was established in 2001, the charity has carried out over 43,000 missions and it remains open around the clock every day of the year to ensure that people can receive the help they need, whenever and wherever they need it.
Speaking earlier this year, Helen Pruett, Community Fundraiser from Wales Air Ambulance, added,
"It means everything to Wales Air Ambulance that The Old Railway Line Garden Centre has selected us as their Charity of The Year for 2023. Having doctors on our four helicopters means that we are now able to bring A&E to the patient instead of taking the patient to hospital. This ensures that lifesaving treatment can be administered at the scene resulting in better outcomes and quicker recovery times. We receive no direct government funding so we truly rely on the support from the people of Wales to make sure that we can continue to serve Wales and save lives."
Raise Money with Online Bingo
Across the UK, bingo has long been a popular way of raising money for charity and this tradition has continued with the rise in popularity of online bingo.
For example, Mecca Bingo regularly runs Carers Charity bingo games to raise money for the charity Carers Trust. The charity bingo games take place from Monday to Saturday at 7:15pm and on Sundays, every hour from 8:15am to 11:15pm in the rooms Two Little Ducks, Main Event, Penny Lane, and Lucky for Some.
When playing charity games it is still possible to win cash prizes, but 100% of the profits from the games are donated to Carers Trust. This translates to donations of roughly £13,000 a month by Mecca Bingo and so far, the operator has raised more than £1.8 million this way.