Towards the end of last month, Buzz Bingo's CEO Chris Matthews announced that he was to step down from his job. Replacing Mathews is the company's current Chief Operating Officer, Dominic Mansour.
Matthews has been in the CEO role for five years, and it has been a busy period. Not only did he guide the company through the Covid-19 pandemic, but he also oversaw the company's rebranding to Buzz Bingo and relaunched the brand earlier this year.
The Chair of Buzz Bingo, John Kelly OBE, paid tribute to the outgoing CEO saying,
"Chris has successfully led the business through a change of ownership, two years of pandemic disruption, and a re-organisation of the company's property portfolio. Under his excellent stewardship, the Buzz brand was born, as was BuzzBingo.com, both of which have grown from strength to strength. We want to thank Chris for his leadership and wish him the best of good fortune for the future."
Speaking about his departure, Matthews explained that he feels it is the right time to step down and that Mansour is the correct person to take over,
"This has been a difficult decision – especially when you care about a business as much as I do about Buzz," said Matthews. "That said, I do believe that with the company now profitable after the Covid shutdown and digital growing rapidly, the timing couldn't be better to hand the baton over to an excellent candidate such as Dominic."
Before joining Buzz Bingo in early 2021, Mansour held several senior positions at various gambling companies, such as Bragg Gaming, Poker Stars, and International Game Technology. Speaking about his appointment, Mansour said,
"It's been an absolute pleasure to work alongside Chris since joining Buzz Bingo in January 2021. I have learnt a tremendous amount from him as to what it takes to grow and protect this much-loved brand. The business is in good shape for the future. I am excited to lead it on its onward journey, alongside the very talented management team and with the support of our hard-working and committed colleagues."
Buzz Bingo Offers
A Brief History of Buzz Bingo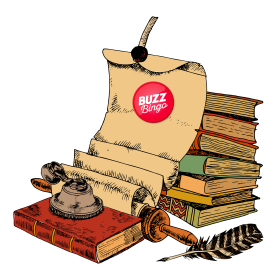 Buzz Bingo has undergone a vast number of changes over the years, and a change in CEO may be a sign of more to come.
In addition to operating one of the highly popular online bingo sites, the company also operates 92 bingo clubs in Great Britain. The company actually dates all the way back to 1983 when it was part of the Coral brand operating 22 clubs and a further 24 locations in Pontins holiday camps.
In the same year, the company acquired 80 bingo clubs from Thorn EMI for £18.2 million. Five years later, in 1988, the company expanded once again, purchasing Zetters Leisure, with its 30 bingo clubs, for £23 million.
By this point, the company was well on its way to becoming the UK's largest bingo operator, and in 1992, it purchased Granada Plc's chain of 74 bingo venues for £147 million. In the same year, the bingo chain was rebranded as Gala Clubs.
Gala Clubs officially launched on 17 October 1991 with the rebranding of 17 clubs. However, it did not begin to relax. A number of further acquisitions followed under the Gala brand, including 17 clubs from the Ritz-Carlton in July 1998, 10 clubs from Jarglen in March 2000, and 27 Riva Bingo Clubs from First Leisure in April 2000.
It was around this time that Gala began to expand beyond bingo. It purchased several casinos from the Hilton Group in December 2000 and then the Jamba Online business in 2001. Starting in 2003, the company undertook a number of private equity sales to the firms Candover and Cinven.
In August 2005, Permira purchased part of the company, valued at £1.89 billion. In October 2005, Gala purchased Coral Eurobet for £2.18 billion and changed its name to Gala Coral Group. This made it the UK's largest bingo operator and third largest bookmaker.
In 2015, rivals Ladbroke purchased Gala Coral, but the Gala Bingo clubs were not part of the deal. Instead, the clubs were sold to Caledonia Investments for £241 million in December 2015. The clubs continued to operate using the Gala brand, under license from Ladbrokes-Coral, until they rebranded at Buzz Bingo in 2018.
While there have been frequent changes, one constant has been the high-quality bingo offering, and fans can be confident that this will remain the case under the new CEO of Buzz Bingo – Dominic Mansour.