Buying a present for someone, whether for a birthday, Christmas, or anything else, can be extremely stressful. As we all know, when buying a present for someone, ideally we will pick something that relates to the receiver's interests and hobbies.
If the person you are buying for is an online bingo lover, then the good news is that plenty of bingo gifts are available that they are sure to love. Here we have brought together some of our favourites to help inspire you.
Bingo-Themed Clothing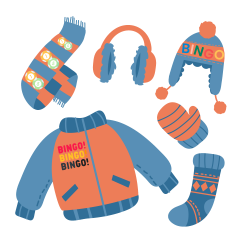 There are plenty of options if you want to buy someone a bingo-themed t-shirt. For instance, if you visit Zazzle, you will find numerous bingo-themed t-shirts for $20. There are too many t-shirts to list here, but you will find t-shirts decorated with comic phrases such as "It Takes A Lot OF Balls To Win At Bingo" and "What Has 75 Balls and Keep the Ladies Smiling".
Other shirt options include "Bingo Shake Those Balls", "Out of My Way I'm Going to Bingo", "Bingo Legend," and "Bingo Makes Life Sparkle". Be sure to browse the collection carefully to see all available options.
As it is winter, you may opt for a hoodie. There are several available decorated with phrases such as "Come On Caller Make Me Holler" and "It's Bingo Night".
If you are buying for someone who likes to wear suits, then a bingo-themed tie may be the perfect option. There are a number of designs, including ties with bingo cars on them and ties with bingo balls.
Bingo Accessories
Zazzle also sells numerous bingo-themed accessories. Some are extremely simple, such as the Red Bingo Card ornament. Others are more practical, such as the can coolers that are available with various slogans. There are also Thermal Tumblers adorned with phrases such as "Out of My Way, I'm Going to Bingo".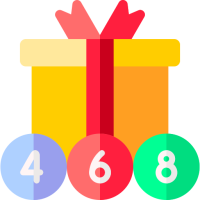 You can also choose from a variety of tote bags with bingo-themed decorations, such as a bag with "Happiness is Yelling Bingo" on the front of it. Many of the bags can also be personalised so that you can turn them into truly unique bingo-themed gifts.
If the person you are buying for enjoys a drink, you may opt for the Lucky Number Bingo Themed Glass, which can also be personalised. Alternatively, you could purchase a number of bingo badges decorated with phrases such as "Bingo Beauty," which can also be personalised.
There are even bingo-themed earrings available with phrases such as "Bingo Makes Life Sparkle" and "Bingo Takes Me To My Happy Place". If jewellery isn't the right choice, you could choose from other accessories such as keyrings, baseball caps, watches, and wallets.
Bingo Games
Bingo lovers often enjoy playing several other games. As such, you may want to consider buying them a pack of bingo-themed playing cards or a bingo-themed jigsaw puzzle. You could also consider buying them the materials needed to play bingo. It isn't hard to find a set of bingo balls and cards.
Much More to Be Found
If none of the above Bingo-themed gifts appeal to you, then don't despair. There are many more bingo gift ideas to be found, including posters, jigsaw puzzles, mugs, clocks, watches, and more. Buying presents always seems to cause a great deal of stress, but it doesn't need to, especially if you are buying for a bingo lover. As mentioned, most of the gifts described in this article can be personalised, which will ensure that you give a gift that will be cherished for years to come.