Everi Holdings to Expand into Electronic Bingo with Video King Acquisition
Published:

May 5, 2023

Author:

Mike Bennett
In April, Everi Holdings made its first foray into the electronic bingo market when it announced that it had reached a deal to acquire assets from Video King for roughly $59 million.
Everi Holdings is a Nevada-based company known for producing slot machines and providing casinos, including reliable casino sites, with financial equipment and services. Video King provides electronic bingo technology such as gaming tablets, games, video gaming content, instant win games, and backend systems.
The deal is likely to close in the coming weeks, and it will see Everi take possession of the "majority" of Video King's assets while the company's original private owners will also keep a share.
Speaking about the deal, Everi CEO Randy Taylor said:
"Over the past several years, we have had great success with executing acquisitions that grow our product capabilities and the markets we serve. During this time, we have established a track record of successfully scaling up acquisitions that have delivered an attractive return on investment and helped drive strong cash flow. We are highly confident that by helping to elevate our current Games, FinTech and Digital solutions with and adjacent to our established customer base, the acquisition of Video King will meet those same criteria and offer Everi with another lever for growth."
Deal to Boost Everi Growth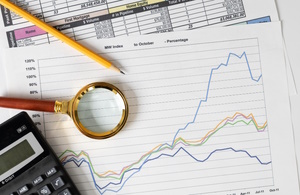 As soon as the deal closes, the purchased Video King assets will begin contributing to Everi's overall revenue and its EBITDA figures. Everi said that the purchase will allow it to "enable additional growth" in its gaming business segment.
The acquisition is a real boost to Everi's digital gaming portfolio, with Video King licensed in 60 global jurisdictions. Video King generated $25 million of revenue in 2022, most of which was recurring revenue resulting from more than 50,000 installed electronic bingo tablets in tribal and commercial casinos.
Tim Stuart, the CEO and a co-founder of Video King, was upbeat about the company's future following the acquisition:
"We are confident that as part of Everi, Video King will be in a very strong position to expand our product offerings to provide our long-time loyal customer base with new enhanced games for our tribal, charitable, and military markets. The combination of Everi's games and other digital offerings with our strong electronic bingo base create a unique opportunity to accelerate future growth."
Everi Continues to Target North American Growth
Over the last year, Everi has been working to increase its presence in the North American gaming scene, both online and retail. At the beginning of April, the company announced a deal with Churchill Downs to expand the capabilities of the track's mobile app for both the Churchill Downs Racetrack and the Kentucky Derby.
The company also revealed plans to open a new production facility in Las Vegas. The existing facility is in Austin, Texas, and it is hoped that the move to Las Vegas will make the process more efficient.
Everi's acquisition of Video King will go a long way towards boosting the company's North American footprint as it seeks to become one of the leading gaming technology providers. As explained by Tim Richards, the company's Executive Vice President, Chief Strategy and Digital Officer:
"Video King provides Everi with an expansive new channel to deploy our growing catalog of digital games, as well as enhance the player experience by incorporating our digital wallet and loyalty products while adding a new source to generate recurring revenue. With an expanding demographic audience looking to engage in increased social and leisure activities, we see a significant opportunity to collaborate with the Video King team to develop new gaming content and play enhancements to optimize player engagement and drive increased customer traffic."