Player Hits £21k Jackpot from 10p Ticket at Mecca Bingo
Published:

August 18, 2023

Author:

Mike Bennett
If you want proof that it is possible to win enormous prizes while playing at online bingo sites, then look no further than Mecca Bingo. Earlier this month, a lucky player took home a massive £21,000 jackpot after spending just £0.10 on a ticket.
The player, who goes by the name cocopops58 and is from Chorley in Lancashire, only started playing at Mecca Bingo last year. She won the Premiere Platinum Jackpot on Friday, August 4, while playing the Main Event Bingo game.
The player bought just 12 tickets for the game at £0.10 each, and a message appeared on her screen telling her that she had won the impressive prize. However, she did not realise just how much she had won until she saw her account balance grow by a staggering £21,410.61.
Speaking after the win, Rob Lee, the Head of Mecca Brands, said:
"Premiere jackpots grow progressively and drop randomly in our bingo rooms. We're always thrilled for our winners and a £21,000 jackpot on a 10p ticket is a real cause for celebration! What better way to kickstart the weekend?!"
Cocopops58 is not the only player from the North West of England to have enjoyed big winnings. In January, Mecca Bingo revealed that the region enjoyed more wins than any other region in 2022, with 28,551 players winning more than £10.3 million.
Mecca Bingo's Premiere Bingo Jackpots
The Premiere Bingo Jackpots are exclusive to Mecca Bingo and regularly attract players to the site. The jackpots are won at random in the participating bingo rooms and since they launched in 2019, they have paid out more than £3 million.
Impressively, there are 15 jackpots paid out at random every day, and there is no need to buy any special tickets to be in with the chance of winning. Simply look for the games in the bingo lobby that have a crown symbol, which denotes that the room offers the Premiere Bingo Jackpots. When you enter the room, you can then click on the crown to see how much each jackpot is worth and how close it is to being won.
There is a total of five Premiere Bingo Jackpots up for grabs:
Premiere Bronze Jackpot – A fixed prize of £10 won every 2 hours on average.
Premiere Silver Jackpot – A fixed prize of £50 won twice a day on average.
Premiere Gold Jackpot – A fixed prize of £100 won once a day on average.
Premiere Platinum Jackpot – A progressive jackpot starting at £5,000 that is won twice a month on average and has grown to over £10,000.
Premiere Diamond Jackpot – A progressive jackpot starting at £10,000 that is won once a month on average and has grown to over £70,000.
Jackpots for Every Type of Player
The Premiere Bingo Jackpots are available in a huge range of rooms, so no matter what style of bingo or room you enjoy, you are likely to be able to play for them.
The jackpots are available in rooms include:
Lucky for Some;
Penny Lane;
Main Event;
Two Little Ducks;
Jive Talking: USA style;
Burst Bingo: Fair chance;
Emoji Bingo: Fair chance;
Supersonic: Speed bingo.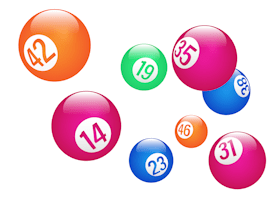 There are plenty of other chances to win jackpots at Mecca Bingo. The site is home to a huge collection of jackpot slots, including Mega Jackpot titles, Jackpot King games, and Daily Jackpot slots. Some of these can grow to be even bigger than the Premiere Bingo Jackpots, and it only takes one lucky spin of the reels to win one.
There are also more bingo jackpots up for grabs. The Premiere Bingo Jackpots are always available. However, Mecca Bingo always has promotions on the go, and sometimes they offer some spectacular jackpots. In short, if you are after life-changing wins, then Mecca Bingo has plenty to offer.