New Minister to Oversee UK Gambling Act Review
Published:

March 5, 2021

Author:

Mike Bennett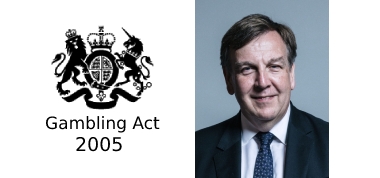 The UK minister for Media and Data in the Department for Digital, Culture, Media and Sport (DCMS), John Whittingdale, has taken over governmental responsibility for lotteries and gambling from Nigel Huddleston, which means that he will be overseeing the Gambling Act review.
The minister has numerous other responsibilities, including the media, strategising for future trade deals with the EU and internationally, the overall approach to union policy issues, data and the National Archives, and public appointments.
Since 1992, Whittingdale has been the Member of Parliament for Maldon. From 2005 until 2015, he was chair of the Culture Media and Sport Committee, and from May 2015 until July 2016, he was Secretary of State for Culture, Media and Sport.
In February last year, Whittingdale became Minister of State for Media and Data. In what could be positive news for the gambling industry, parliamentary records show that he voted against giving local councils the powers to put a limit on how many fixed odds betting terminals and betting shops there are in their districts.
Furthermore, he also voted in parliament to increase the bet and prize limits on some categories of gambling machines and in 2013, he voted against a measure that would require gambling operators to ban players who had signed up for self-exclusion.
The review of the 2005 Gambling Act was launched in December last year. It is set to consider factors such as betting limits, the role of the Gambling Commission, and limits on gambling advertising. The ultimate responsibility for this review now lies with Whittingdale.
At present, the review is collecting evidence in regards to the aforementioned factors and this is set to last until the end of March when considerations on how to update the 2005 laws will begin.