Playtech Reveals Legal Strategy to Avoid Mexican Standoff with Caliplay
Published:

November 17, 2023

Author:

Mike Bennett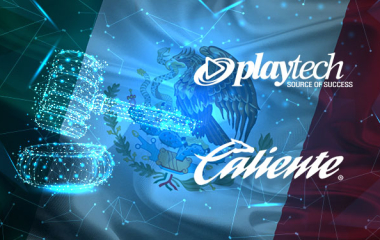 Playtech has announced details of the efforts it is making to bring to an end its ongoing legal conflict with the Mexican online casino and sports betting brand Caliplay. The conflict has been going on for some time and last month, Caliplay initiated legal actions to terminate its partnership with Playtech.
Caliplay, a collaborative venture between Playtech and Mexico's Caliente, is now pushing to sever its legal ties with Playtech. It has made its desires public as, according to Caliplay, it significantly affects its regulated operations in Mexico.
Court Developments and Playtech's Response
In August, a Mexican court took on the case, imposing several temporary orders until the final decision. These orders involved suspending some of Playtech's rights under their contract.
Playtech was also instructed to continue supplying its software and services to Caliplay until the dispute is resolved. This is despite the suspending of rights, including Playtech's right to be paid by Caliplay for its services.
When the orders were issued, Playtech said that it would study the ruling before responding. This response arrived on November 2. Playtech acknowledged the legal proceedings but asserted that Caliplay's actions in the Mexican court contradicted the existing contractual agreements from 2014.
Specifically, Playtech pointed out that disputes were supposed to be resolved in England, not Mexico.
At the time, the company released a statement that said:
"One of the primary interim measures that the Mexican court granted was that all fees due to Playtech under its arrangements with Caliplay are to be paid into a court-mandated trust account in Mexico rather than paid directly to the group. Consequently, the company understands that the fees due to Playtech for August (in part) and September have been paid into this court-mandated trust account. Other interim measures the Mexican court granted include the suspension of many rights and protections under the agreements."
Besides these controversial processes between Playtech and Caliente, you can always enjoy playing on the best online bingo sites to relieve stress.
Playtech's Plans for Resolution
Playtech has initiated several steps to safeguard its interests and work towards a settlement. These include obtaining interim anti-suit injunctions from English courts through its PT Services Malta division, aimed at halting Caliplay's proceedings in Mexico.
Additionally, PT Services Malta has acquired separate temporary orders from a Mexican court directing Caliplay to withdraw its case against Playtech entities in Mexico. This move aims to shift the resolution of the dispute to England.
There are also orders for Caliplay to follow the terms laid out in the framework agreement it has with Playtech, which, according to Playtech, contains the majority of the provisions that have been suspended by the Mexican court.
Caliplay Remains Important to Playtech
Playtech has stressed that the ongoing disagreement does not diminish its valuation of Caliplay. Despite the conflict, Playtech remains committed to resolving the issue and maintaining constructive communication with Caliplay.
"Playtech will continue to take such other steps as it considers necessary to enforce its rights under its agreements with Caliplay and to lift the interim measures obtained by Caliplay. Caliplay remains a highly important customer for Playtech. The company is determined to resolve this matter as quickly as possible. In order to do so, Playtech is committed to maintaining an open dialogue with Caliplay to discuss a path forward."
The Dispute's Background
In February, Playtech approached English courts for a legal opinion to resolve a dispute with Caliplay. The issue centred on whether Caliplay retained the right to redeem an extra fee under their strategic agreement with Playtech.
The agreement set out that this fee would be mutually agreed upon by both parties. If an agreement couldn't be reached, an independent investment bank would decide the value of Playtech's entitlement to this extra fee until December 31, 2034.
For the first half of 2022, this fee amounted to €34.4 million, compared to €22.3 million in the preceding year. Playtech claimed that this redemption option was available for 45 days after Caliplay's audited accounts for the year ending December 31, 2021, were approved but asserted that the option period had lapsed.
In response, Caliplay argued that the option had not expired and criticized Playtech for not giving prior notice before taking legal action. Caliplay also pointed out that Playtech's public statements and interim report didn't mention any board approval regarding this issue. Despite the Playtech and Caliente despute, Caliplay expressed its eagerness for a quick resolution and remained dedicated to ongoing discussions.