New Bingo Hall Coming to Portrush Funland Arcade
Published:

August 24, 2023

Author:

Mike Bennett
Causeway Coast and Glens Borough Council has approved a proposal to transform a part of an amusement arcade in Portrush, in County Antrim, Northern Ireland, into a bingo hall.
Funland arcade applied to change the use a portion of the venue, which is located at 12 Dunluce Avenue. The approved proposal will see the end of the arcade converted into a bingo hall, expanding the bingo gaming options for locals and visitors who already enjoy online bingo with a club offering live games and a social atmosphere. In order to facilitate this, an "existing non-load bearing wall" will be removed in order to create more space and "disturbed surfaces" will be repaired.
Structural Adjustments and Planning Regulations
The new bingo venue will be separated from the rest of the arcade by a new non-load-bearing wall. Local planning guidelines state that no more amusement arcades may be built in the area, but they allow for the refurbishment of existing arcades as long as it improves the aesthetics of the property, it does not increase the street frontage, and any expansion of gross floor space does not go beyond 10%.
Alignment with Existing Planning Policies
According to the Development Management Officer Report, the plans are in line with existing planning policies as they are for "a part change of use from an existing arcade to a bingo hall". The report goes on to say:
"It falls under refurbishment and there are no external alterations, so it is visually acceptable. There is no increase in street frontage as the front elevation remains the same as existing. There is no increase in gross floorspace as the new bingo hall is contained within the existing floor area of this arcade. The proposed bingo hall is deemed suitable for this location in the town centre of Portrush."
Slots and More in Portrush
Visitors to Portrush's Funland arcade will find a huge selection of slots and video poker machines, food to enjoy, and the venue regularly runs prize draws with fantastic prizes.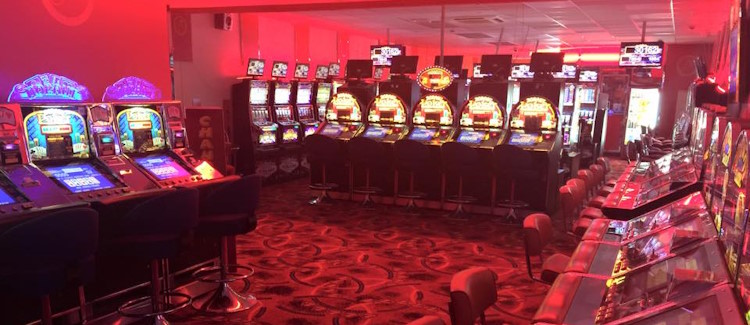 It is worth noting that Portrush isn't the only Funland venue, there is another arcade in Newcastle and one in Bangor. Both venues house a huge number of gaming machines, run regular giveaways, raffles, and so on, and the Bangor arcade also has a bingo hall.
When the Portrush Funland new bingo venue opens, it will be competing with the nearby Phils Family Amusement & Bingo. However, the two venues have different focuses. Funland is all about gambling, while Phils Family Amusement has games for children as well and only runs bingo on the weekend.
There are several more amusement arcades in Portrush, but none of them offers bingo. However, gambling fans will probably enjoy visiting the Goldrush Entertainment Centre. Its casino area is home to more than 100 gaming machines, including slots and video poker. The arcade is also home to the Wacky Workshop, which is an indoor adventure playground, and the Prizezone, where both adults and children can have fun on various non-gambling gaming machines, a café, and an ice cream parlour.
Many More Adventures Await by the Sea
Considering that Portrush is a small seaside town with a population of around 6200, it is quite incredible how much is on offer. There are three sandy beaches, and the Royal Portrush Golf Club has the distinction of being the only golf club outside of Great Britain to have hosted The Open Championship, most recently in 2019.
The town is also home to one of Northern Ireland's best-known nightclubs, Lush! The club has seen many of the world's top electronic dance music DJs perform, and it was immortalised by CJ Agnelli of Agnelli & Nelson and Col Hamilton in their release "Lush". Impressively, in 2008, DJ Mag Top 1000 Clubs placed Lush! at number 56 in the world, and it climbed to number 48 in 2010.
Simply put, if you want bingo by the sea and a huge range of entertainment options and activities for all the family, then Portrush is the place to be.