If we were to do a survey of readers of this site, then the answer to the question "How many Britons play bingo?" would be impressively high. It would appear to be the nation's favourite hobby, an activity loved more than other British favourites, such as football and drinking tea. However, it is fair to say that the results would be somewhat skewed.
Luckily, there has been some accurate research into this question, and the results create a slightly mixed picture.
Percentage of Britons Playing Bingo
Data collected in omnibus surveys and published by Statista show a gradual decline in the number of people playing bingo and online bingo. The surveys questioned those aged 16 and above about what form of gambling they had participated in over the past four weeks. Looking at the results of the past five surveys, it seems that nearly all forms of gambling are decreasing in popularity. The percentage of gamblers participating in bingo in each year was:
Year to September 2017 – 3.1%
Year to September 2018 – 2.9%
Year to September 2019 – 2.8%
Year to September 2020 – 1.6%
Year to September 2021 – 1.6%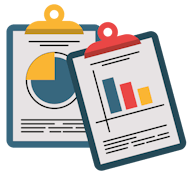 However, the figures include both land and online bingo, and the pandemic will have had a big impact, with bingo clubs being forced to close their doors. In fact, the only type of gambling that didn't see a significant decline over those years was the National Lottery.
Furthermore, before jumping to conclusions about the future of bingo, it is worth noting that the figures for casino gaming (online and offline) were even worse at 1.7%, 1.6%, 1.6%, 1.3%, and 1%, respectively.
A Brightening Picture
If the above figures have you worried, then remember they come from just one source. It is hard to build a truly accurate picture of bingo participation levels, and there is growing evidence that bingo is becoming increasingly popular with younger generations, suggesting that its future as a national pastime is secure.
A recent bingo market data report from Gitnux found that globally, there are approximately 100 million online bingo players, which is an incredible number. Impressively, 3.5 million of these players are in the UK, which makes it one of the most popular online activities in the country.
Furthermore, the report found that online bingo industry revenue growth in 2021 was a very healthy 11.5%. However, this growth may largely be attributed to the pandemic, with players turning to online games as their local bingo clubs were forced to close.
UKGC Statistics
The most recently available statistics come from the UK Gambling Commission UKGC. Looking at the period of April 2021 to March 2022, the Gross Gaming Yield GGY from land bingo was £389 million, an increase of 57.9% from the previous period. While this sounds like a huge increase, it is a significant drop from April 2019 to March 2020's GGY of £688 million.
However, GGY for online bingo saw a comparatively much smaller drop. It was £198,8 million from April 2019 to March 2020, £189 million from April 2020 to March 2021, and then fell slightly to £246,2 million from April 2021 to March 2022.
It is hard to know exactly what these figures show about player numbers. Furthermore, there has not yet been a reporting period entirely free of coronavirus restrictions. The figures suggest that not all land players will have made the move to online bingo during the pandemic, but nor do they tell us how the land-based industry is performing in 2023.
An Immensely Popular Game
The one thing that does seem certain is that bingo is still hugely popular. Assuming that the figure of 3.5 million bingo players in the UK is correct, then this means that more than 5% of the UK's population plays bingo, and the game has a long and enjoyable future ahead of it!