For a long time, people have been talking about the demise of bingo clubs across Great Britain.
However, considering that Great Britain is fairly small, there are still a large number. In 2022, a total of 609 bingo premises were in operation and while there have been some closures over the last few months, new venues are also opening up.
Just like starting an online bingo site, opening a new bingo hall is not a simple process. There are several license applications that need to be submitted, the venue needs to be equipped and meet regulations, staff needs to be hired, there is marketing to think about, and so on.
Here, we will look at the types of licenses required in a bit more detail.
The Operating License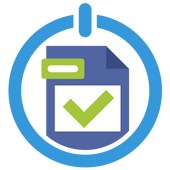 To run a bingo club where the aggregate stakes or the aggregate prizes for bingo played in any seven-day period is greater than £2,000, you will have to apply for a non-remote bingo operating license from the United Kingdom Gambling Commission UKGC.
The application fee will depend on your annual gross gambling yield (GGY), which is simply the total amount of money bet by players minus the total amount of winnings paid out. There are several different fee categories ranging from A1 (GGY up to £200,000), which has an application fee of £1,406, all the way up to category E4 (GGY of £325 million or more), which has an application fee of £29,526. The annual fees also depend on GGY and range from £1,520 up to £122,276.
If your bingo club will offer electronic bingo terminals that are linked to live games, you will also need to apply for an ancillary remote license, which costs an additional £100.
The application process is quite complex and requires a large amount of paperwork. Without going into too much detail, it will work along these lines:
Registration – Start by registering on the UKGC's online application service.
Provide Details – The application will ask for detailed information about the business, personal details of those involved in the business, and the financial details of the business.
Submit Supporting Documentation – Provide the necessary supporting documents, which might include:

Proof of identity of all people involved.
Evidence of finances, including bank statements or financial accounts.

Pay Fees – This is when you have to pay the above mentioned fees.
After the UKGC has received your application and documents, it will review them to assess the following:
Your integrity;
Your financial stability;
Your ability to operate a bingo club;
Whether you or anyone else involved has a criminal record;
The business plan and the financial projections.
Assuming your license application is successful, then you will be granted a license. It will remain valid for as long as you continue to pay financial fees and meet the various conditions, such as reporting and auditing, advertising rules, safer gambling regulations, and so on.
The Premise License
The other major application you will have to make is for a premise license. This comes from the local licensing authority, which is usually the local council.
Each authority may handle the licensing process slightly differently; however, you can only start the process once you have your UKGC license. Normally, you will be asked for things such as a detailed plan of the venue, complete entry points, gaming areas, emergency exits, and so on.
After you have submitted your application to the authority, you will normally have to publicly advertise your intention to open a bingo hall at the venue. This requires placing a notice on the venue and an advert in a local newspaper. The advertisement is in order to give the public the chance to ask questions and raise any concerns.
If necessary, there may then be a hearing with the local licensing authority to address these concerns. However, if no concerns are raised, then the license may be granted without a hearing.
As with the operating license, there are likely to be conditions attached to the premise license. They might include specifications about the layout and usage of the venue, supervision requirements, and responsible gambling measures.
Unlike the operating license, the premise license will most likely come with an expiry date. However, often, the renewal process is a formality and it will only require you to pay a fee. There will be other fees linked to the premise license, and they will vary depending on the local authority.
Other Licenses or Permits
Depending on exactly what you want to offer at the bingo club, you may need additional licenses or permits. For instance, if you want to allow guests to play online bingo from their smartphones or tablets while on the venue, then this may require another type of license. Additional licenses may be required for slot machines, for serving food and drink, late night opening, and so on.
As bingo fans, we all hope that the number of bingo premises in Great Britain soon begins to grow at pace and while there is no denying that opening a bingo club is a complex procedure, it is far from unachievable, so don't let the paperwork put you off!