Betfair is a true leader in the gambling industry providing its customers with options for sports betting, casino games, poker, online bingo, and more. In addition to offering something for every type of gambler, Betfair also works hard to reward all of its customers with exciting promotions every month.
This, of course, includes bingo players and there are several bingo promotions running at any given time. Here you can learn about the top 5 bingo promotions available at Betfair over the next few weeks.
No. 1 – A Welcome Offer Not To Be Missed
While this promotion may not be exclusive to this month, if you are not yet a member of Betfair Bingo, you have a treat in store. New members of Betfair Bingo have the chance to receive 200 free bingo tickets and a £20 Slingo bonus.
To claim this Betfair bonus, the first thing you need to do is register using the code 'BINSGO'. After you have verified your account and made a deposit, you will need to bet just £5 in any bingo room to get your 200 free tickets. In order to claim your Slingo bonus, you then need to opt in and bet £5 on the selected Slingo games. These are:
Slingo Rainbow Riches
Slingo Reel King
Slingo Fluffy Favourites
Slingo Extreme
Slingo Lightning
Slingo Centurion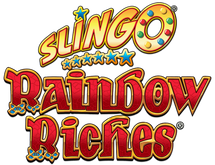 Incredibly, each bonus has just x1 wagering requirements. The only condition is that they are valid for 30 days. However, that should be plenty of time for you to enjoy this fantastic offer.
No. 2 – Monthly Bingo Specials
Betfair runs a number of special games and offers for bingo players every single month and June 2023 is no exception. A couple of these offers have already passed, but there are still three unmissable opportunities in the coming weeks.
First off is the 1p Bargain Day taking place on Saturday 10th June. It will be in the Helter Skelter 75-Ball room and last all day. Tickets are just a penny throughout the entire day and the prize pools for games range from £30 all the way up to £115. There will be a special £250 BingoLinx game at 9:30pm and over the course of the day, a massive £16,585 is up for grabs!
Next, on Saturday 17th June, is the £5,000 Jackpot Escalator in the Deal Or No Deal 75-Ball Room. Running from 5pm until midnight, tickets will cost between 10p and 25p. The starting jackpot trigger is 43 calls and it will increase by 1 ball per hour until it is won. Best of all, the jackpot will be split between the full house winner and everyone else who is playing at the time.
Finally, the last weekend of June is the Big Pay Day Weekend. Taking place in The Big Wheel room from 6pm until midnight with ticket prices again 10p up to 25p. There are game prize pools of between £1,300 and £15,000 and over the weekend, £250,100 guaranteed will be won!
No. 3 – Weekly Quiz Night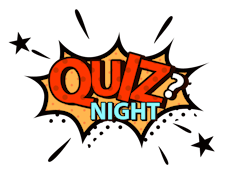 If you enjoy quizzes and want to put your general knowledge to the test while enjoying some bingo, then Betfair's quiz night is just what you need. To qualify for the quiz night, all you have to do is bet at least £10 cash in any bingo room at the site between Monday and 6pm the following Sunday.
The quiz takes place in the Luxury Lounge at 7pm on Sundays (except the last of the month) and it starts with a guaranteed prize pool of £100. Better yet, this grows by £5 for every player over 20 players. The winning team then receives 60% of the prize pool and the losing team gets 40%.
During the quiz itself, all players can answer all questions and you will earn points if you are the first of three correct answers. Make sure to answer, as those who miss three questions are disqualified from the quiz and will not receive a prize.
Once the quiz is over, the winners will receive their prize as a bingo bonus within 24 hours and once again, the wagering requirements are just x1! If you think you're a bingo boffin, then this is a quiz you don't want to miss.
No. 4 – Win a Share of £3k Every Friday Night
What could be a better way to start the weekend than by winning a share of £3,000 cash? To take part, you have to visit Betfair Bingo to get the weekly promotion code and then bet at least £25 in any bingo room between Monday and 6pm on Friday.
After qualifying, simply head to the Luxury Lounge at 7pm on Friday and purchase tickets as normal. Each game defaults to 120 free tickets, but you may swap these for Super Tickets. Regular tickets give you the chance to win up to £500 in bonuses; however, the Super Tickets offer prizes of up to £3,000 in cash!
For example, you could opt for 60 free and 60 Super Tickets. Just remember, the free tickets give you the chance to win the bonus money while the Super Tickets give you the chance to win cash.
Don't worry if this all sounds a little complicated, once you've qualified for the game and arrived in the Luxury Lounge, all will become clear.
No. 5 – Free Play Every Day!
Every day, Betfair Bingo is giving its members the chance to win up to 100 free spins through its Bingo Ball Scratcher promotion.
Those who take part have the chance to win both free slot spins and Betfair Slingo bonuses. To join the action, all you have to do is open your free scratch card and reveal the hidden symbols to see what you have won. If you are a winner, then you will be given further details on how to claim your prize.
The prizes are awarded instantly and if you don't win, then simply return the next day to try again.
So Much More at Betfair Bingo
Here we selected our top 5 promotions, but there are plenty more available and all of them are worthy of your attention. There are special offers in individual rooms, chat games with brilliant prizes, free bingo games, and much more. Make sure you don't miss out; head over to Betfair this month and make the most of all these fantastic offers.