We all know how much fun online bingo can be. It brings together the excitement of the possibility of winning big and the genuinely friendly atmosphere of the bingo community. However, it is important to always keep in mind that it is still gambling and therefore, must be approached with some caution.
All of us are at some risk of running into financial difficulties as a result of gambling, but there are many things that can be done to mitigate that risk. One of the key ways of preventing this is through careful budgeting. This may sound a little daunting, so here we have put together a guide to help you manage your bingo budget and ensure that playing always remains fun.
Why is a Bingo Budget Important?
The importance of budgeting doesn't really need explaining, but sometimes it doesn't hurt to state the obvious. Budgeting for online bingo will keep your spending in check, prevent impulsive decisions that could lead to financial difficulties, and ensure that your relationship with the game remains enjoyable. Budgeting properly will also ensure that you always have funds available when you want to play.
Creating Your Bingo Budget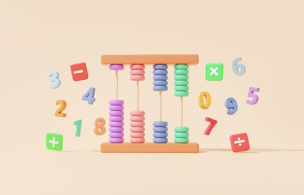 There are several stages to creating a proper bingo budget, but it isn't complicated. The first thing you will have to do is make sure that you are fully aware of your financial situation. This means examining your income, expenses, saving goals, and so on. This way you will have a realistic idea of your disposable income and how much you can spend on bingo without depriving yourself in other areas or causing yourself financial difficulties.
Once you have a realistic idea of your disposable income, you need to think about how you want to divide it. It is unlikely that you want to spend it all on bingo. You will probably want to be able to buy clothes, go to restaurants, the cinema, etc. It is a personal choice and one that you should give some real thought to.
In short, you have to work out how much you can afford and are prepared to lose on bingo each month. You should assume that it is money you will never see again as there are no guarantees about winning. It is vital that you stick to this budget. If it runs out, then you must wait until the next budget period rather than spending money from outside your budget. This way, you can be sure that you won't run into difficulties.
How to Manage Your Budget
Once you have calculated how much money you can afford and want to spend on bingo you then need to consider how you will manage your budget. The first thing is to make sure that you are able to keep track of your spending accurately. This includes any bingo tickets you buy, promotions you take advantage of, and so on. You could simply track your deposits, but this will give you less detailed information about your spending habits.
You then need to think about your playing habits. How often and how long do you want to play bingo for? Do you want to play for 30 minutes a day, 2 hours once a week, etc.? You also need to consider the types of games you enjoy playing and the ticket price.

You then need to do some basic maths. Try to work out how much you can afford to spend on tickets based upon how long a game takes and how often you want to play. This is not as tricky as it sounds and if you do it carefully, you can be sure that you will not run out of funds too quickly. As you know roughly how long a bingo game lasts, you can work out how many games you can afford in a session and how many tickets for each game.
You may also want to divide your monthly budget into weeks. Calculating how much you can afford to spend per week gives you more flexibility. One week you may decide to spend it all in a day, the next week you could spread it over several days.
What to Do When You Win or Lose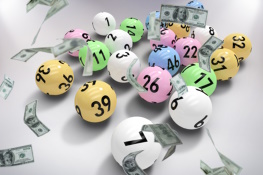 If you don't win any prizes and you run out of money, then there is not much you can do. Unfortunately, the only sensible option is to stop playing and wait until your budgeting cycle starts again.
If you start winning, then things become more complicated. There are a number of approaches, each with its own advantages and disadvantages. You could reinvest your winnings straight back into your bankroll. If you keep your bingo spending levels the same, then you may not have to deposit any of your disposable income for the next budgeting cycle. This way you could build a self-sustaining bingo bankroll.
Another option is to withdraw all your winnings and enjoy them in whatever way you wish. The third option is to place some winnings in your bankroll and withdraw the remaining amount. What to do with your winnings will largely depend on how much you win and there is no fixed rule. However, the one thing you shouldn't do is start betting big with your winnings straight away. Doing this carries the risk of turning your big win into a loss.
Always Keep Bingo Fun
The main reason to play online bingo is entertainment. It's a game to be enjoyed rather than a reliable way to make money. Plan your bingo budget carefully, never bet money you can't afford to lose, and recognise when to stop. This way, you can maximise your playing time, enjoyment, and most importantly, your chances of winning.