Online Bingo Sites Using Aberrant Bingo Software
Aberrant is an online bingo software provider based in Ontario, Canada. It's a comparatively small player in the world of online bingo, and so far no major bingo brands make use of their software. In 2014, when the UK brought in its licensing laws for online bingo, Aberrant chose not to apply for a UK licence. Which means that technically it's illegal for Aberrant sites to have UK based players. But that doesn't mean that residents of other countries can't sign up and play Aberrant bingo games.
What makes Aberrant bingo sites different?
When playing at an Aberrant bingo site players can enjoy a bingo game in their preferred language and currency. We're not saying here that other bingo sites don't offer multiple languages, but few spend the time and resources in ensuring the home page is completely translated.
Sites that offer this particular brand of software can currently offer five different versions of the bingo game including 75 ball pattern, 75 ball five line, 80 and 90 ball, as well as 30 ball. There will also be a number of other games available including slots and video poker, should players be looking for an experience other than just bingo.
Bingo sites using Aberrant software are not part of a large network. Each site is completely stand-alone, which means the game play could be considered poor in comparison with other bingo software providers.
What does Aberrant offer to the online bingo player?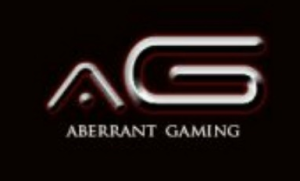 Online gambling sites offering Aberrant bingo games give players spectator and interactive play, with the offer of both manual and auto daub action. Other extras include best card highlighting, card sorting and much like any other bingo software, an Auto-Claim feature.
There may not be very many well-known bingo sites online using Aberrant software but that doesn't mean your options will be restricted. Sites that do offer Aberrant bingo games give players a choice between 75 ball pattern and 75 ball five line, as well as 90, 80 and 30 ball games. For those players who might be looking for something a little different to increase their playing enjoyment, Aberrant bingo sites also offer video poker, slots, and many other online gambling games.
Aberrant software is able to offer bingo operators a practical and unique solution for their bingo players. The software is fully customisable which is perfect for operators who wish to stand out from the crowd.
The bonuses offered by Aberrant bingo sites can also be moulded to needs of its customer base and preferences of its bingo players. Promotions and prizes can be made available for both new and existing customers, as well as a number of progressive jackpots.
Why is the software used on a bingo site important?
Individual online bingo sites are all powered by different bingo software providers. Some of the features will make playing a pleasant experience and some will have you pulling your hair out. For this very reason, it's important to test out the software used by an online bingo site, before signing up and playing bingo with real money. Most of the software used, including the Aberrant bingo network, will buy bingo cards, auto-daub numbers, call 'house', schedule games and pay them. In fact they can do so much for the online bingo player that games can continue automatically, while you catch up on some sleep.
The different types of software used by online bingo sites allows players to configure any features to suit their own requirements and preferences. It will also allows players to take part in any side games and chat to other players using a live chat function.
We would always advise players to test out software for themselves at a number of different sites before selecting the one they prefer. Bingo sites have free play and free money offers just for this reason, and to attract new players. With a free play amount players can test a website's different features. If there's a feature that just doesn't sit right or isn't up to expected standard you can be pretty certain that the issue will continue after registration. In the long run it would therefore be better to look for another online bingo site, using different software.
Is an Aberrant bingo network site safe?
Aberrant make the claim that no compromises are made when it comes to security. Anti-fraud measures are in place and security measures used for financial transactions that should be safe for the average player. We think it only fair to point out however, that the UK has no sites using Aberrant software that are compliant with the UK's Gambling Act 2005.
A number of the online sites using Aberrant software are in fact licensed in Costa Rica. This is not one of the UK Gambling Commissions white-listed countries. Which means that the Commission doesn't deem it to be acceptable in terms of the standards upheld by the country's regulatory body.
Was the information useful?