For Unique and Award Winning Software Choose B-Live Gaming Bingo Sites
B-Live Gaming is owned and operated by Dazzletag Entertainment Ltd, and is licensed by the Lotteries and Gambling Authority of Malta. B-Live Gaming went live with its first customer, in the Netherlands, in 2009. This company is responsible for bringing a whole new angle to the world of online bingo, and in 2011 brought Bingocams to the UK. The company's award winning software has brought webcam bingo to the world, and this unique feature has made them one of the most popular online bingo software providers. The one of a kind software powering B-Line Gaming bingo games also brings live win moments, chat hosts via live streaming, private 3-way video chat, and some very unique side games that can be interacted with via the webcam.
Improving the social element of online bingo, and making games feel as real as possible, has made B-Live Gaming bingo sites a favourable option for those people looking not just for a game of bingo and the chance of winning a prize. But also for players who get pleasure from sharing their experience with other like-minded people. For some bingo players it's not winning that's important, it's the taking part.
While it may only have been in existence for six years, the development and innovations from this company have brought the game of online bingo to a new level. They have received a number of prestigious awards such as EGR Awards for Best Newcomer in 2011, and Best Online Bingo Innovation.
The features of B-Live Gaming software
After taking three years to develop its software B-Live Gaming brought face to face interaction to the world of online bingo. Fully customizable, their system enables operators to give customers multiple rooms, networked jackpots, and plenty of side games with added live action. An amazing 3,000 live webcams can be supported at one time.
Features of B-Live Gaming bingo for players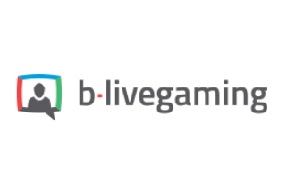 Videochats – Players can interact with each other via webcam, as many as three at one time, which is a winner with players who enjoy meeting and chatting with others, as well as getting the chance to win cash prizes, bonuses, free tickets, and more.
Live chat hosts – When players enter a B-Live Gaming bingo room they are welcomed by a chat host speaking from their own home via webcam, and these friendly representatives are on hand to answer any questions.
Live Win Moments – Everyone in the online bingo room can share in the pleasure of winners as long as their webcams are enabled. The intention of this additional facility is to drum up some excitement, and at times it most certainly does. Winners who agree to be broadcast also receive a small reward.
Bouncing Bonuses – Players can broadcast themselves trying a skill game, and others can follow their experience
Features of B-Live Gaming bingo software for providers
B-Live Gaming bingo games include all the popular favourites such 75-number, 75-pattern, and 90-number bingo games along with speed variations. Games, jackpots, and chat rooms are easy to configure. Game bonuses can be customized to suit brand and need. There is live hosting for chat host admin and reporting performance. Reporting, scheduling, and administration software is available. Player behaviour and abuse can be monitored.
Bingocams.com and Bright Bingo – The crowning jewels for B-Live Gaming
There isn't an abundance of online bingo sites using B-Live Gaming software at present. But the popularity of those that do is going to make providers think again about their own software, and we may see an influx of B-Live Gaming bingo sites. Bingocams was the first to introduce webcams to enhance the customer experience and Bright Bingo followed shortly after. When you play live bingo there is such a great community feel, that it's no wonder players love the format.
Live games had already been available, with live callers, but Bingocams was able to take things one step further. As well as using live callers, it gave players the opportunity to see the tears of joy on winners faces. The market for live bingo is still growing, and we think it won't be long before some of the major bingo sites follow B-Live Gaming's lead.
B-Live Gaming bingo sites are trustworthy and secure
The element of anonymity is taken out of the equation when you play at a B-Live Gaming bingo site. Players can see other players, who is winning and what the prizes are. Social responsibility is taken very seriously, as it rightly should be, because they offer live webcam facilities. You can be confident you're getting a fair game because the Random Number Generator system used has been tested and certified by TST, a renowned testing lab.
And if you fancy trying something a little different, B-Live Gaming are in the process of introducing B-Live Blackjack and B-Live Roulette.
Was the information useful?