No Download, User Friendly Bingo Action With Jumpman Gaming Online Bingo Software
Jumpman Gaming is a relative newcomer to the world of online gambling software, but has nevertheless made a significant impact. It provides Jumpman Gaming bingo software for all the sites on the 15 Network. In a few short years, it has already opened more than 20 different Jumpman Gambling bingo sites and its easy to use design and spin-the-wheel sign-up are proving to be very popular with online bingo players. The company is licensed and regulated by the UK Gambling Commission and the Alderney Gambling Control Commission, so you're assured a safe and secure experience.
What is the 15 Network?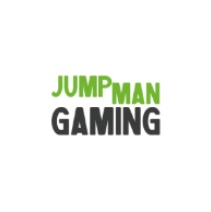 The 15 Network is a collection of online bingo sites powered by Jumpman Gaming software. So far 10 brands of bingo use the 15 Network, and there are plans for three more to jump on board. Which makes it one of the biggest bingo networks in the world. Colourful designs, and cartoon like graphics immediately make an impact, and you'll be impressed with some of the bonus offers. There aren't a big number of rooms available, but this will be preferred by many players, as it means you aren't bamboozled by a huge number of games running at once. Presently, the small number of players competing for prizes means there's a bit more of a family atmosphere.
What's on offer from the Jumpman Gaming bingo network?
Jumpman Gaming bingo games are considered by many to be rather limited. With currently only 75- and 90-ball games available. Whereas the competition is offering 30-, 50-, and 80-ball bingo as well. And when players fancy a break from bingo, added variety comes in the form of proprietary casino games and scratch cards. Jumpman does have something that sets them apart from other providers which is the 15 Bingo, and Wheels of Slots networks. The Wheel of Slots games give players the chance to win big money when joining the site, and at various points in the gaming relationship.
Other games you'll find include:
Video bingo – A mashup of bingo and slots played by one player.
Fluffy favourites – If cute and cuddly is your particular thing, Fluffy Favourites will be right up your street. Bonus rounds and flexible betting make it worth a play.
Mobile friendly software from Jumpman Gaming
Jumping Gaming knew the direction it wanted to take from the outset. Its aim was to meet the needs of bingo players across the globe, and develop a software platform to support its own sites as well as those of its clients. Cutting edge software was developed that could be easily integrated with other software platforms in the future. And tools like HTML5 make it flexible enough for gaming on the move.
Bingo sites can take advantage of all the required tools for running an online bingo site, and numbers are run through a random number generator for fair results. Both the software and the random number generator have been tested and certified by eCOGRA, an independent auditing company.
Benefits of Jumpman Gaming bingo sites
There is no need to download any software, you can play on your PC or mobile device straight away
A pre-buy facility is available on some of the Jumpman Gaming bingo games
Automatic bingo claims mean you don't have to mark off your numbers if you don't want to
If you'd rather play in silence, background sounds and callers can be switched off
Make friends and chat through the social networking features
Gifts can be sent virtually to other players and hosts
You don't have to leave a room in order to purchase tickets for other games
If you're looking for a simple, uncomplicated game of online bingo you'd be wise to give a Jumpman Gaming bingo network a try.
See the Jumpman Gaming Bingo Sites
Functional and easy to play – Jumpman Gaming bingo games
Jumpman Gaming bingo sites are, on the whole, effective and simple to play. Which might not suit those who prefer to play bingo with all the bells and whistles. However, there are obviously those who prefer fewer distractions, as its player base is constantly growing. The unflashy sites powered by Jumpman Gaming bingo software are great for beginners as the pace is not so frantic and there are fewer players. How long will it stay this way? Who knows?
So, what can we say about Jumpman Gaming bingo sites? A great alternative to the glitz and glamour of some of the larger bingo sites for certain. Unlike other networks, each of their bingo sites offers something unique and worth checking out. For example, Viking Bingo offers free spins and mobile slots, while Zingo has daily promotions and jackpots for its players. Jumpman Gaming sites are a good place to start your online bingo journey, and if you fancy trying something a little more complex, once you've found your bingo legs, there are plenty of other networks and software to choose from.
Was the information useful?