Session Bingo – Understanding the Concept
Published:

March 13, 2023

Author:

Kat Anderson
Whether you are playing at an online bingo site or in your local bingo hall, you are likely to come across session bingo. If you haven't heard the term before, you may be tempted to ignore it. However, Session bingo is definitely worth your time.
The concept is extremely simple. It is basically the chance to purchase multiple tickets for several games of bingo for a fixed price. However, there are, of course, different types of sessions, so we have compiled this brief guide with all the information you need to take full advantage of session bingo.
Deconstructing Session Bingo
You have no doubt already spotted the huge advantage of session bingo. Simply put, you know exactly how much you will be spending and can then enjoy the entire session without having to worry about any extra costs.
While the idea is easy to grasp, it does raise a few questions. To begin with, you are probably wondering what exactly you get for your money. How many games are in a bingo session and how many tickets do you get for each?
The truth is that there is no definitive answer. It will depend on the bingo site you are playing at or the bingo hall you are visiting. For many years, session bingo in a bingo hall would last between two and three hours and consist of roughly six games. In order to keep things interesting, the games would take different forms and very often, one of the games would be a national game with a massive jackpot up for grabs.
These bingo hall sessions were hugely popular as they were specifically designed to give players an enjoyable night out at a reasonable cost and of course, it was possible to enjoy food and drinks at the same time. You can still find this kind of session bingo at many bingo halls across the UK.
Online Session Bingo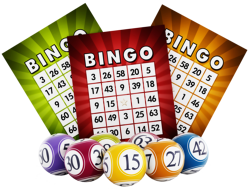 Don't worry if you don't have a local bingo hall. It is possible to enjoy session bingo without needing to leave the house. The vast majority of online bingo sites offer some form of session bingo. It is an extremely convenient and cost-effective way of playing bingo. The sessions can start at any time and thanks to smartphones and tablets, it is easy to join in while on the go.
Online session bingo tends to be far more flexible than its bingo hall counterpart. Players are often given a choice of how many games they would like to play. This means that it is possible to tailor the session to your budget and time constraints. Some people may opt for a short session of four or five games, while others may indulge in a session of twenty or thirty games.
There is an amazing variety of session bingo when playing online. For example, some of the best bingo sites may offer a daily session at a fixed time. Others may allow you to purchase a session in a specific room at a time of your choosing. Other sites may have special session bingo rooms. You will likely find aa a choice of games. Sometimes the entire session may focus on one particular type of game. Other sessions may mix together 75, 80 and 90 ball bingo. In other words, you can find the perfect session bingo for your schedule, preference in game, and budget.
There is another advantage to online session bingo that deserves to be pointed out. If you are playing in a regular bingo room, you may have only bought one or two tickets and other players may have numerous tickets, giving them an advantage. In session bingo, every player will have the same number of tickets, meaning that you all have an equal chance of winning.
Tips and Strategies for Session Bingo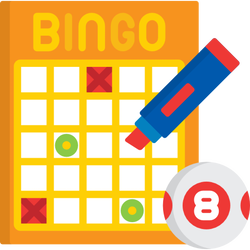 One of the great advantages of session bingo is that the cost, number of tickets, number of games, and so on are fixed. However, that doesn't mean that you should just pay and start paying blindly. With a little planning and thought, you can truly make the most of the bingo session.
If you are planning your own bingo session, do not forget to consider how long each bingo game takes. 90-ball bingo obviously takes longer than 30-ball bingo. You could fit several games of 30-ball bingo into the space of one 90-ball bingo game. That doesn't mean you should, because the joy is that you can tailor it to your tastes. Just be sure to consider timing, especially if you are looking to play games that start at specific times.
As always, you should also be aware of your bankroll when planning a session. The great advantage of session bingo, especially if you are taking part in sessions designed by the online bingo site, is that the cost is known in advance. However, you still have to make sure that you can afford it. No matter how tempting the session is, never exceed your bankroll.
A True Treat for Bingo Enthusiasts
Most of us cannot play session bingo every day, as we simply do not have the time. However, when you can, session bingo is a real treat. You can indulge in a fantastic variety of games, play for a long period of time, and relax, knowing that once you have bought into the session, everything is taken care of.