Do Any Bingo Superstitions Actually Work?
Published:

June 19, 2018

Author:

Kat Anderson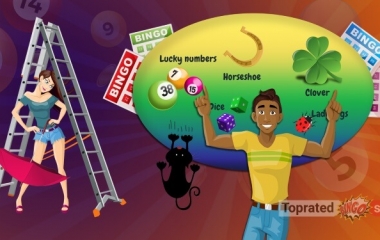 Some bingo players are drawn to a certain number, or a series of lucky numbers, when they play, which is, perhaps, understandable. Other participants express preferences over the colour of the ticket, and this might also seem reasonable enough.
However, for many players, these superstitious beliefs affect all aspects of their experience. In a bid to influence Lady Luck, they attribute importance to where they sit at the venue, how they daub their card, and which pen they use. The behaviour quirks can even extend to who they go to the bingo hall with and what they drink while they are there.
So, is there any evidence to support these kinds of superstitions?
Why are Bingo Players Superstitious?
Well, it's a scientific fact that bingo players are notably more superstitious than the average person. A study by Professor Mark Griffiths revealed that more than 80% of all bingo players exhibit traits that can be attributed to various superstitions. 60% wouldn't dare to put new shoes on a table, and 49% wouldn't dream of opening an umbrella indoors. Another 55% won't walk under ladders, and 50% don't like passing someone on the stairs. They'd rather walk the other way.
All of these are, in truth, merely old wives' tales, but the fear of misfortune is still very much attached to each of them. Given this, it really isn't any wonder that this kind of behaviour can be seen across the bingo halls. Professor Griffiths noted that in their attempt to land the jackpot, 21% of players liked to sit in the same seat, and 5% always played on a particular night. 13% believed in lucky numbers, and an astonishing 29% changed their daubers if luck wasn't going their way.
Popular Bingo Superstitions
The superstitions are often linked to some kind of object. Lined up on bingo tables around the country will be an eclectic assortment of lucky charms. These can be something traditional, such as a rabbit's foot, or they could be linked to trinkets from the past. Many items, such as troll dolls and beanie babies, were originally considered to bring good fortune, and these still hold an appeal for some. Clothes are also relevant for many players, and so some like to wear the same thing every week. This could be a pair of socks, a special jumper, or even the whole outfit.
In modern times, these types of rituals have become an element of the online experience too. Some players will only ever play one version of the game. In all truth, this is perfectly logical. If someone has had a big win on 80-ball bingo, they will be more likely to opt for this variant the next time they play. On the websites, the tickets are selected by a random number generator (an RNG), and yet members will still change them if their favoured numbers aren't featured. A few like to buy their tickets at a specific time as well – for luck, of course.
The Luck of the Irish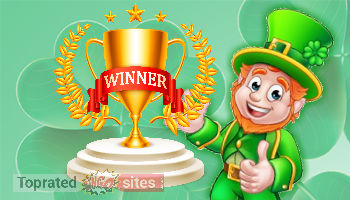 Many of the online bingo games have made a feature out of the attraction to lucky charms. The luck of the Irish is a popular theme among the developers, and nothing epitomises this more than Virtue Fusion's 40-ball Rainbow Riches. The numbers are called by the leprechaun host – who has a lilting Irish brogue – and the tickets are in the shape of a four-leaf clover. The additional prizes are also linked. The wishing well is activated when a player buys 5 or more tickets, and the separate jackpot is made up of three pots of gold.
The 90-ball Lucky Numbers game also has an Irish theme but is based more on the elements of superstition. At the start of the draw, each player chooses three numbers, and if these are the winning ones in each of the rounds, the additional jackpot is awarded. There are three separate prizes – bronze for one number, silver for two, and gold for matching all three.
Some Places Are Just Lucky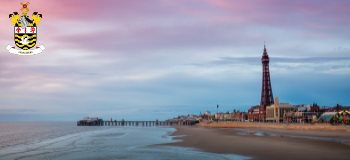 When all is said and done though, luck may be attributed to something as simple as location. In 2013, Blackpool was named as Britain's luckiest town, with 22 wins in just one bingo club. The amount that had been paid out at the time of the report was recorded to be an astounding £165,066. Second place went to Stockton-on-Tees, which had a total of 20 winners in one club. Glasgow brought in the most winners, with 54 wins across 4 separate clubs. Wales also had three clubs in the top ten, with Bridgend, Wrexham and Newport all paying out big jackpots. If you're planning a house move in the near future, these kinds of facts might be something to take into consideration.
Beginner's Luck
But what about the winners themselves? How much importance do they attribute to superstitions when they play? Well, beginner's luck is often something that's discussed, and this phenomenon was certainly on display in Skegness when two first-time players landed the £45,000 prize fund. In Wisbech, Julie Clynes called house on lucky number 7, and received a £20,000 award in return. In contrast, Julie Meiklejohn won £270,212 without using any lucky numbers at all. Another Julie for the win – maybe it's the name.
Pat Alcock puts her success solely down to her lucky charm. On the day of her big win, the 74-year-old grandmother was wearing her sister's jewellery as she played. The gold bracelet is adorned with shamrocks, and Pat fervently believes that it is this item that helped her to net a very healthy £115,000 jackpot. Many people may dismiss the concept of superstitions, but if it worked for Pat, it could probably work for anyone. Fingers crossed!