Gambling is supposed to be a fun way to spend the time rather than a means of generating income, and for most people, this is the case. The majority of people see gambling as a recreational activity, spending only the amount they're able to afford, however for a few, it's harder to limit their betting.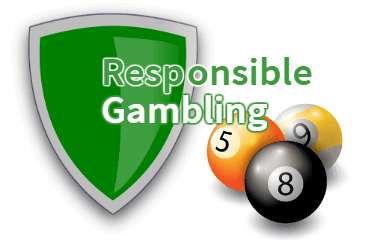 The gambling industry has recognised that there is a need to help vulnerable people to avoid the dangers of irresponsible gaming. To that end, both software suppliers and online operators are now required to adhere to responsible gambling principles. These cover seven primary elements:
Protecting vulnerable gamblers
Preventing underage gambling
Taking safety measures to combat criminal activity
Maintaining privacy of information
Protecting online payments
Providing a secure environment online
Ensuring all marketing is responsible and ethical
Protecting Vulnerable Gamblers
A key area covered by Responsible Gambling measures involves protecting vulnerable players. Addiction can be a problem when it comes to sports betting and casino games, and some players spend more than they can afford. Soon, their daily life becomes affected as they gamble away all their money and get into debt.
Many online operators have now introduced a number of measures to combat this problem including:
Self-exclusion programs
Limits to the length of time a player can spend on the gambling website
Limits on how much money the player can deposit
There are also country-specific regulations. In the UK, a reality check was implemented recently which allows players to set up a frequency at which they see how long they have spent gambling since beginning their session. Many other tools are now also being introduced, including the possibility of setting a financial limit on a player account and delaying increases in deposit limits for 24 hours to prevent potentially hasty decisions. Some countries have even introduced the possibility for players to exclude themselves entirely from all gambling activity online by registering with a national body.
Operators are now also required to display details about organisations which exist to support players affected by addiction to gambling.
Preventing Underage Gambling
Guarding against minors gambling is a key aspect of any responsible gambling strategy, and individuals under that age of 18 (or 21 in certain jurisdictions) are forbidden from gambling for real money.
It is the responsibility of online operators to take steps to guarantee that no underage gambling takes place on their sites and that they respect the laws to protect minors. To adhere to this rule, operators have to have a registration process for every player with mandatory verification which ensures the gambler's age. Parents are also encouraged to monitor their children's online activities, taking all possible means to prevent them from accessing unsuitable sites, including those of gambling operators, by installing programs and apps for parent control on devices.
How Can Players Gamble Responsibly?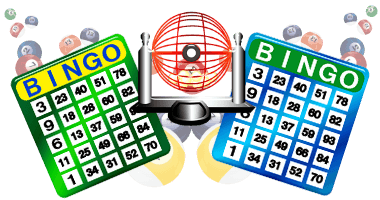 Although online operators are required to put a number of measures into practice to guard against the problems of gambling addiction, players themselves should take steps to ensure that they are betting responsibly.
Gambling should be a fun pastime and never seen as a quick way to make money. It's possible to have a lot of fun while playing at bingo sites and best online casinos; however, it can be tempting for some players to bet money which they simply cannot afford to lose.
In order to protect against losing too much and getting into debt, players should always utilise the tools provided by websites to set the maximum amount they can bet within a particular time period. They should also use the tools which online operators offer to check the length of time they have spent gambling and limit it to a sensible amount.
The Signs of a Gambling Problem
Of course, not every player who visits online casinos to place wagers has a gambling addiction. However, there are a few signs to look for which could indicate that you need to take steps to modify your betting behaviour.
Do you spend several hours every day playing at an online casino? If so, this could indicate you have a problem. Try taking a break for a few days.
Do you "chase a win"? Lots of players carry on betting even though they are on a losing streak because they are convinced that a win is around the corner. While this is tempting, it is potentially risky behaviour and could lead to financial problems. Gambling in most cases is random, and there is no way to predict when a win will occur. For some players, they will lose everything before seeing a big win come in.
Tips for Bingo Players
There are a number of things that players can do to protect themselves from developing a gambling addiction.
Keep track of your online losses and wins. If you notice that you're losing more than you win, you should tailor your betting activity accordingly rather than chasing a win which may never come.
Manage your bankroll. Determine a budget for yourself before you even go online to play and don't exceed it. You can set yourself limits on gambling websites which will prevent you from betting any more in a given time period.
Bank a proportion of your winnings. Whenever you win a sum of money, avoid gambling it all away. Instead, bank a proportion of it so that, whatever happens with the remainder, you won't have lost everything.
Don't chase your losses. If you're on a losing streak, it could be time to give up on the game rather than trying to win back all the money that you've lost by carrying on playing.
If you find that you are gambling so much that it's causing problems in your daily life, use the options for Self Exclusion which online operators now have in place. These will close your account for a specific period set by you.
Anyone struggling with a gambling addiction can contact one of the specialist organisations or groups which have been established to offer support.
Which Organisations Exist to Help with Gambling Addiction?
There are a number of organisations and groups which have been set up to support people who believe they have a gambling problem. These include: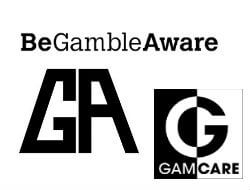 GamCare – a leading authority which provides advice, practical help and counselling to help address the social issues caused by gambling activities. Their helpline number is 0845 6000133.
Gamblers Anonymous – this group is set up to help compulsive gamblers to address their issues. Similar to Alcoholics Anonymous, it allows those who are trying to combat their problem to attend meetings and get help from others in a similar situation.
BeGambleAware – this organisation helps those who are affected by gambling addiction and their families, offering counselling, advice, and support and helping players to regain control over their gambling activity.
While online gambling can be a lot of fun, for those who struggle to control their betting activity, it can have devastating results. If you notice that your gambling is starting to get out of control it is important to take action quickly and to seek help before the problem gets out of control with serious consequences.