Mecca Taunton Goes Mad for Bonkers Bingo
Published:

October 10, 2023

Author:

Kat Anderson
Bingo players in Taunton are in for a treat later this month when the local Mecca Bingo club hosts Bonkers Bingo on Saturday, October 14.
Kicking off at 9pm, Bonkers Bingo brings together the traditional game with a party extravaganza including hit tunes and dance competitions. Those lucky enough to attend can expect to enjoy the best of 90s dance music, scrumptious cocktails, delicious food, entertaining challenges, and a fantastic selection of prizes.
Speaking about the upcoming event, Andrew Richbell, the general manager at Mecca Bingo Taunton said:
"People really do go bonkers for bingo! We've got dancefloor fillers and delicious drinks – not to mention crazy prizes – throughout the evening – this is bingo as you've never experienced it before! Expect a fun-filled night including dance-offs that will put the 'dab' in dabber!"
Tickets for the event start at just £6, but be sure to bring ID as they will be checking at the door.
About Bonkers Bingo
With the tagline "In Favour of Misbehaviour", Bonkers Bingo promises players a raucous night out. However, the event is not for the shy. One advert for the night states:
"The bingo is intense, the prizes are crap (cat tongue brush, anyone?) and the costumes are atrocious. But leave your ego at the door, because when we say you twerk on a pole… You twerk on a pole."
Just take a look at the video below so you can see exactly what to expect:
As you can see, there is no shortage of bingo, drinks, food, dancing, and all round madness. Don't worry, Mecca has also confirmed there will be cash prizes alongside the unicorns and space hoppers.
As Mecca says, there is "something for everyone" with fantastic hosts who explain exactly how things work, even if you are a complete newcomer to online bingo and bingo parties. If you're not yet convinced, then Mecca Bingo promises you'll have a fantastic night if you:
Love a party
Love bingo
Love free-flowing drinks and food
Love music and cringy games
Love a bingo party
More to Discover at Mecca Taunton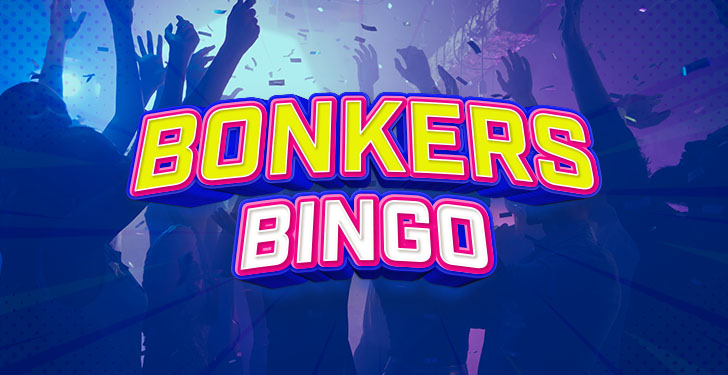 There is plenty more going on at the Mecca Bingo club in Taunton. For example, every day you can claim two drinks for £6 from a choice of more than 20 drinks or you can go big and double up your spirit and receive a free mixer for just £5.50.
The club has also launched a new cocktail menu, so if you visit between 5pm and 7pm, you can buy two for just a tenner – what better way could there be to warm up before a Bonkers Bingo session?
The club is open every day of the week with games ranging from £2 up to £10, so there is something for everyone. Even when there are no special events taking place, it is open until 10:30pm, so it is the perfect place for an evening out.
Don't Worry if You're Not in Taunton
There are a lot of interesting activities in Taunton, but don't worry if you're not visiting anytime soon, there are plenty more opportunities to enjoy Bonkers Bingo. For example, over the next few weeks, the event will be visiting Mecca Leeds Mayfair, Mecca Southend-on-Sea (with special guests Phats & Small), Mecca Croydon (with Wideboys), and Mecca Swansea. Over the coming months, Bonkers Bingo will be visiting Mecca clubs up and down the country, so be sure to book your tickets soon as the events tend to sell out very quickly.
If you can't make it to any of the currently scheduled events, then at least you can join in with the fun thanks to online bingo at the Mecca Bingo website. There are events taking place throughout the day with huge cash prizes up for grabs (much better than an inflatable unicorn) and a load of great value promotions to take advantage of. In short, you'd have to be bonkers to miss out.