Buzz Bingo Dedicates Fund Raising Efforts to the Stroke Association
Published:

January 10, 2023

Author:

Mike Bennett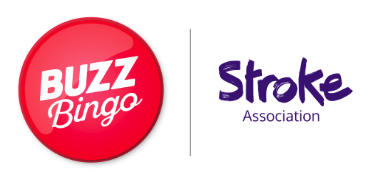 Towards the end of last year, Buzz Bingo announced a new three-year partnership with the Stroke Association, a charity dedicated to supporting the survivors of strokes.
The land and online bingo games operator is aiming to raise funds for the charity, increase awareness of strokes in local communities, and give its staff Communication Access training. At the same time, Buzz Bingo will be doing its utmost to ensure that its clubs are fun and supportive environments for those who have suffered from strokes.
The partnership was launched at an exclusive event at Buzz Bingo Stratford on 6 December 2022. It brought together stroke survivors and bingo lovers for an evening of bingo, music, quizzes, and prizes hosted by the much-loved television presenter and stroke survivor Chris Tarrant.
Mark Fletcher, Head of Brand Communications at Buzz Bingo, said:
"We know many stroke survivors find it daunting to socialise with family, friends, and in their local communities. Buzz Bingo clubs offer a safe, warm and supportive environment for survivors and their carers to play bingo, meet new people, and have fun while rebuilding the social networks which stroke can so often destroy."
The Work of the Stroke Association
Someone suffers a stroke every 5 minutes in the UK, and the effects are often devastating. Some of these effects are clear to see, such as problems with speech and mobility. However, there are many other effects, such as a loss of confidence, identity, and the resulting loneliness, that are far less apparent.
The Stroke Association has set out five clear aims for its Buzz Bingo partnership that it hopes will help stroke survivors rebuild their lives:
1

Increase the awareness of strokes in communities

2

Raise more donations for the Stroke Association

3

Provide Buzz Bingo staff with Communication Access training so that stroke survivors can enjoy visiting the clubs unimpeded

4

Work together to ensure that the bingo clubs are disability friendly

5

Increase awareness that Buzz Bingo clubs are a fun and safe environment for stroke survivors and those who care for them.
To launch the Stroke Association and Buzz Bingo partnership conducted a survey that found:
B

Close to three-quarters of stroke survivors spend less or even no time at all socialising with friends and family.

B

More than half of stroke survivors say that they have lost confidence in themselves.

B

A quarter of stroke survivors feel isolated or lonely.

B

Around 80% of stroke survivors have abandoned their hobbies or they spend less time pursuing them.

B

More than a third of stroke survivors would like more opportunities to socialise, visit clubs and societies.
Speaking about what Buzz Bingo hopes to achieve with the Stroke Association, Mark Fletcher said:
"We are delighted to be partnering with the Stroke Association and helping raise awareness of the isolation and loneliness many stroke survivors experience. Over the next three years, we aim to raise £200,000 ($244,000) for the Stroke Association through special events and fundraising initiatives, like our specially hosted event with Chris and Toby Tarrant. As part of the partnership, we will also be working closely with the charity to provide volunteering opportunities for our colleagues and train them to better understand stroke and its impact."
The funds will go towards a variety of projects run by the Stoke Association. The charity operates with the motto that "everyone deserves to live the best life they can after a stroke."
To that end, the charity campaigns on behalf of stroke survivors help to fund research and provide those in need with specialist support. The Stroke Association also provides advice and information to the general public about strokes.
How to Get Involved
It looks as though there will be plenty of opportunities for those who wish to get involved with Buzz Bingo's fund raising efforts. Buzz Bingo is one of the largest bingo networks in the UK, with more than 90 clubs spread across the nation. Therefore, you should keep an eye on your local club as there may well be special events or games coming up that will not only raise money but also be a lot of fun.
Of course, you should also keep a close eye on Buzz Bingo's website. It is home to a huge number of bingo games taking place around the clock. There are exclusive rooms, themed rooms, and a range of ticket prices to suit every budget. Keep a close eye on Buzz Bingo's promotions, as many of them are likely to be linked to the fundraising effort. This means that you can enjoy hours of bingo fun while doing your bit to raise money for the Stroke Association.
There has long been a tradition of using bingo to raise money for charity, and it looks as if Buzz Bingo will be giving everyone the chance to join in over the coming three years.