Boost for Old Age Health as Exercise Bingo Receives University Funding
Published:

October 26, 2023

Author:

Kat Anderson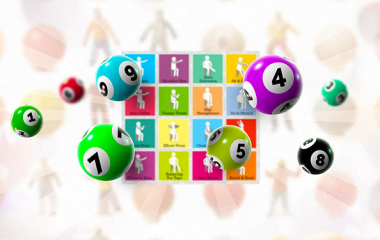 None of us can avoid aging. However, we can do a great deal to mitigate the effects, both physical and mental. There are various programs to help the elderly stay active, but sadly, very often, they are underfunded. That is why the news that Exercise Bingo, a VR (virtual reality) walking game combined with an online music and movement programme, has been granted funding by the University of Stirling.
Exercise Bingo has been designed to encourage older people to engage with physical activity in order to boost their general health and well-being. It was selected as one of five small and medium-sized enterprises (SMEs), charities and organisations to receive £5,000 to go towards developing new technologies, products, and innovations that will help engage the elderly in physical activity within the previously mentioned virtual bingo metaverse.
Funding Awarded by GOALD
The funding was awarded by a research project titled Generating Older Active Lives Digitally (GOALD). It is being led by experts from Stirling in health and ageing together with the University of Plymouth and various local community organisations such as Active Stirling and Memories Scotland. GOALD has the noble aim of ensuring everyone can enjoy five extra healthy years of independent living by 2035.
Exercise Bingo has been working with older people to develop interactive technology that will help achieve this. Amongst the developments is an immersive VR experience that transports the participant to different locations to help them relax. There is also a 'Mature Movers' platform that is designed to make group rehabilitation exercise sessions easily accessible for all.
Technology Developed in Consultation with the Aged
Speaking about the GOALD project, Dr Colin Shore, of the University of Stirling's Faculty of Health Sciences and Sport, who is part of the research group, said:
"We worked with care home residents, charities, and other third-sector organisations to test and gain feedback on various technologies to help shape what older people needed to help them become more active. We asked them what they liked and didn't like, what could be improved and took note of any barriers that prevented them from interacting positively with the technology.
Technology is a valuable tool to maintain health and improve quality of life and can offer a quick and easy way for people to meaningfully connect online. However, poor connectivity and access to Wi-Fi, lack of confidence and technological know-how, plus not having access to things like smart phones and tablets due to economic disadvantages, can prevent older people being at risk from digital exclusion."
Several Exciting Products in Development
The funding allocation was determined by a Dragon's Den style process and as mentioned, five organisations were picked to receive money to help them develop their products:
Triangular Pixels – This is a physical activity game that uses VR to help encourage natural movements, such as walking, by transporting the user to different environments.
Mature Movers – This is an online platform that is designed to facilitate finding and accessing local in-person and virtual group rehabilitation sessions for those aged 60+.
Age Scotland – A group game called Body Boosting Bingo has been developed, which randomly selects from 30 strength and balance exercises.
Motus VR Ltd (previously ROVR) –This is a VR experience known as Relieve that allows people to share social experiences.
danceSing – This is a web platform where people can host keep-fit sessions packed with singing and dancing.
Anna Whittaker, a Professor of Behavioural Medicine and a lead on the GOALD project, said:
"What's important about these products is they encourage movement that is fun and enjoyable. The activities don't feel as if they are formal exercise – they encourage simple, everyday movements that provide good physical and mental challenges that should help towards older people's independence in daily activities.
We received some insightful feedback from care home residents that they wanted computer games with avatars that looked like them and relatable instructors that better represented people in older age."
It is hoped that the new technologies will be trialed over the coming five months.