Virtual Bingo Halls in the Metaverse – Is This the Future of Modern Gambling?
Published:

April 30, 2022

Author:

Kat Anderson
Anyone who even vaguely follows technology news will have noticed that the latest buzzword seems to be "metaverse". While the concept has existed for years, thanks to companies such as Epic Games, Sandbox and Decentraland, it is largely due to the efforts of Facebook that it has become a household term.
One area where the metaverse looks set to have a major impact is online gaming. The technology has the potential to offer an entirely new gaming experience, even for bingo players, and some are even predicting that it could lead to the end of the traditional bingo hall. If you are wondering what exactly the metaverse is and how it may impact the future of online bingo, then read on.
What Is the Metaverse?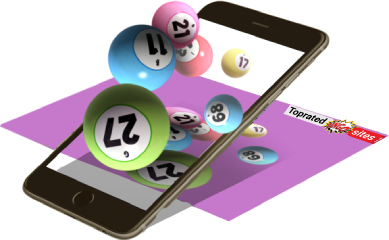 Don't worry if you are not clear on what the metaverse is; the term is extremely vague, and many people are struggling to understand it and its implications. Some are calling the metaverse the biggest development since the creation of the internet. However, it is not a new invention exactly, it is more of a reimagining of how we interact with technology.
The concept behind the metaverse is to build a series of virtual worlds. It is taking virtual reality to a new level, allowing us to build existences in virtual spaces. However, these virtual spaces will continue to develop even when we are not actively present in them. Each time we visit, we will find that time has moved on, and things have changed around us.
It is important to understand that Facebook is not the creator of the metaverse. While the company may have changed its name to Meta, this was done in order to position itself as a leader in the field, not because it has dominance over this virtual existence.
The idea is that people will use things such as virtual reality headsets and smart glasses to experience interconnected virtual spaces. This means that things such as work meetings, family gatherings, and of course, bingo games can take place in this virtual space and allow a level of interaction that has not yet been achieved.
Why Is the Metaverse Suddenly Relevant to Bingo?
Over the last few years, almost everyone has had to adapt to the working from home model. This has forced almost all of us to change our habits. As such, there has been a huge increase in interest in how we can interact remotely using technology. Now, despite the fact that for many of us, life has returned to normal, this interest remains.
Even before the pandemic, many bingo halls were struggling. Recent years have seen a large number of bingo halls shut their doors as people have switched to playing online. However, despite the ability to chat to players in bingo rooms, most would agree that online bingo sites in theirs current form does not offer the same kind of social experience as a visit to a traditional bingo hall.
What Is the Current State of Bingo in the Metaverse?
The metaverse is in its infancy; however, virtual reality has existed for some time. There are a growing number of virtual reality casino games, and while it hasn't yet taken off in the mainstream, as more and more people purchase VR headsets, it is likely to become more common.
Unfortunately, this has not yet spread to bingo. Over a decade ago, there were some sites that allowed users to download 3D environments where they could play bingo, but these were not VR environments. Furthermore, they failed to take off as, at the time, not many people had computers powerful enough or internet connections fast enough to offer a truly smooth experience.
At present, online bingo players looking for a social experience are pretty much limited to traditional chat rooms. Therefore, it is fair to say that so far, bingo has very little presence in the metaverse.
What Does the Future Hold?
With virtual reality gaming continuing to grow in popularity, it can only be a matter of time until the first VR bingo sites go live, and bingo halls begin to establish themselves in the metaverse. While it is likely to take some time, it is probable that eventually there will be bingo halls in the metaverse that players can "walk" into, take a seat, play bingo, and chat with other players. It is likely that these virtual spaces will have other features built in, such as a bar where it is possible to socialise, and other games, such as slot machines.
One of the fantastic things about the metaverse is that it isn't constrained by physical space. This means that there are likely to be virtual bingo halls for every taste. Players will be able to choose between visiting classic bingo halls that they remember from the physical world or weird and wonderful futuristic creations that could only ever exist in the metaverse.
There is some way to go before any of this becomes a reality. The concept is still being developed and on a practical level, not many people own the VR equipment necessary to enter the metaverse. However, it seems more than likely that virtual bingo halls are just a few years away.