It has been reported that one of the UK's largest independent bingo operators is preparing to call in administrators. This might reflect on some of the biggest online bingo sites.
Majestic Bingo, which has its headquarters in Spalding and a secondary support office in Mansfield, is the operator of eight bingo halls across the UK including three in Wales and the hugely popular Roman Bank venue in Skegness.
The company also promotes live music events, runs "Crazy Bingo Nights" and DJ nights through the brand Clubingo, and it also offers online gaming.
Majestic Bingo last published accounts at the end of 2021, at which time it employed roughly 235 people. The company greatly suffered during the pandemic due to the uncertainty regarding opening dates and the situation was made worse by a fire at the Spalding club in May 2021. Initially, the Spalding club's staff were kept on full pay but unfortunately, they were made redundant in August 2022.
At the end of 2021, Majestic Bingo's liabilities exceeded its assets by £5,832,000, prompting the sale of clubs in Castleford and Mexborough. Since then, the operator has been forced to sell clubs in Mansfield, Barrow and Durham.
At the time, Majestic Bingo said its performance in December, which is usually one of the industry's best months, was "very poor" and highlighted that there was "a material uncertainty" that operations would be able to continue.
Since the pandemic, it has blamed its "mixed" performance on energy costs, rising inflation, and the cost-of-living crisis.
Questions Hanging Over Remaining Clubs
As mentioned, Majestic Bingo has been forced to sell a number of its clubs following the fire at the club in Spalding. Staff at the remaining clubs are sure to be nervous as the company faces the prospect of administrators.
Majestic Bingo's remaining clubs are:
Apollo Bingo Caernarfon in Gwynedd
Apollo Bingo Camborne in Cornwall
Apollo Bingo Rhyl in Denbighshire
Globe Bingo in Donnington
Hippodrome Bingo in Bishop Auckland
Judges Bingo in Tonypandy
Majestic Bingo in Worcester
Roman Bank in Skegness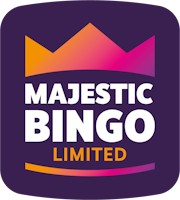 However, while staff at these venues will understandably be nervous about the future of their jobs, there is reason to be hopeful. If Majestic Bingo is forced to sell any more properties, there is a chance that they will be purchased by alternative bingo operators, as happened in Mansfield when Club 3000 bought the Apollo Bingo Hall. In that instance, all the staff, with the exception of management, transferred over to Club 3000 without the loss of jobs.
Majestic Bingo Continues to Thrive Online
While Majestic Bingo's land clubs are struggling, their online bingo site is still packed with action. Visitors to the website can enjoy a mixture of 90 and 75 ball bingo in rooms such as 90's Extreme, Bouce'T, Wow!, Kingo Bingo, Freemium, and Mystery Jackpots.

There are daily free bingo games on offer with bingo bonus prizes of up to £5 up for grabs. While some games are open to all, others are reserved for new members, and others require a qualifying deposit to participate.
Similarly, there are daily jackpot games with more than £5000 available to be won every week. For example, on Tuesdays there is £1,500 up for grabs in games where tickets cost just £0.25 while on Thursdays there is the chance to win £1,000.
It is also worth noting that the Majestic Bingo website brings its members a huge collection of online slots including many progressive jackpot games, so there is plenty to explore.
Decisive Months Ahead
Undeniably, these are challenging times for Majestic Bingo, casting a shadow over one of the UK's few remaining independent bingo operators. Difficult decisions are likely to be made over the coming weeks and months, and the bingo community can only hope that a workable solution will be found.