The United Kingdom Gambling Commission has introduced various new measures in a bid to protect bingo players during the country's lockdown period. These strict rules have become a part of the guidance for operators due to the fact that concerns have arisen over the possibility that some gamblers may be at a greater risk of harm during the COVID-19 lockdown.
With data having been collected through the gambling industry and through YouGov surveys, figures suggest that participation in betting activities has decreased overall. Of course, this is due to the fact that bingo halls have been closed down to stop the spread of coronavirus. Yet, while there isn't specifically any evidence to suggest that an increase in problem gambling has occurred during lockdown, there has been other evidence discovered that suggests it could become an issue.
For example, an increase in the number of people deciding to participate in online bingo has been noticed. While the figures don't specifically suggest that the overall amount of time and money spent on such has increased for most, around 64% of gamblers have stated that their time spent on betting products has actually increased.
Overall session length of gambling has actually decreased, according to data, although there has been an increase in the number of sessions lasting over one hour that gamblers have participated in.
What New Measures Are Affecting Online Bingo Players?
So as to try and combat the potential harm during the COVID-19 lockdown, the Gambling Commission has laid out various guidelines for online operators to adhere to, ensuring that they proceed with the following:
Be sure that the reversal of withdrawals is prevented.
Stop offering bonuses or promotions to all customers who are displaying indications of harm.
Be certain to interact with any customer who plays for more than an hour in a single session.
Conduct assessments on individuals who indicate they are experiencing harm to ensure that they can afford their gameplay.
Review thresholds and triggers for any new customer so as to reflect the operator's lack of knowledge relating to the individual's play and spend patterns.
Continually monitor the customer base so as to identify patterns of play, spend or behaviours that may have changed in recent weeks.
Any online bingo operator is expected to have introduced these changes and guidelines already, and the Gambling Commission will have a consultation to see if these rules need to be incorporated on a permanent basis.
Speaking of the decision to introduce such measures, the chief executive of the Gambling Commission, Neil McArthur stated that operators have to utilise the data they hold to be able to protect their customers.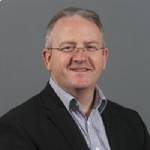 "It's vital that online operators really know their customers by monitoring how long they are playing for and understanding how financial uncertainty is impacting them and what they can afford to gamble with."
Neil McArthur, Chief Executive of the Gambling Commission
While work was already being undertaken by the Gambling Commission to combat such issues within the online bingo world, the lockdown situation has led to an increase in working towards such.
"It is vital that people are protected from the threat of gambling related harm and I welcome these latest steps from the Gambling Commission," said Nigel Huddleston, Minister for Sports, Tourism and Heritage.