UK Gambling Commission Statistics Reveal Increase in Bingo Yield
Published:

June 19, 2020

Author:

Mike Bennett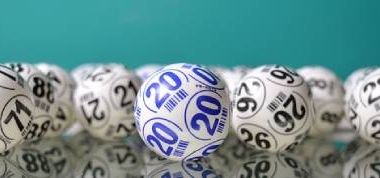 The United Kingdom Gambling Commission releases figures regarding revenue and gambling yield every so often, and it seems as though bingo has experienced quite the surge in participation recently. Additionally, internet casinos have seen an increase in usage and preferences among players; you can explore more options in our online casino list. The latest figures from the regulatory body, covering the period between October 2018 and September 2019, reveal everything about the bingo sector pre-COVID-19.
A small 0.5% decline in the total gross gambling yield (GGY) of the gambling industry within the UK was reported in comparison to the April 2018 to March 2019 period, coming in at £14.3 billion altogether. Once you exclude the lotteries from this figure, the GGY of the UK gambling industry experienced a 1.9% decline overall.
However, when it comes to online gambling operations, a 4.3% rise from the previous period was witnessed. Interestingly enough, the bingo sector saw its own specific 12.5% GGY increase, bringing in a total of £198 million for that period. Meanwhile, UK online casinos saw their own GGY increase of 3.9% to £3.2 billion.
The issue surrounding the gambling industry of the country, though, is its high street gambling sector. The number of active high street betting shops in action declined by 12.1% up to September 2019, and as of that date in time, 7,315 bookies remain active throughout the UK. This could be due to the fact that so many restrictions were placed on the maximum stakes when it comes to fixed-odds betting terminals (FOBTs). Therefore, GGY for those machines plummeted as well, experiencing an 11.8% drop to £2.5 billion.
It remains to be seen how the impact of COVID-19 has affected these figures even more. The likelihood is that online participation and GGY will have increased even more, while land-based establishments will most likely have been hit hard.
Read the full UK Gambling Commission here.