The Luckiest Bingo Towns in the UK
Published:

February 7, 2023

Author:

Mike Bennett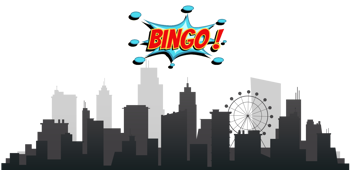 Over the course of 2022, players at Mecca Bingo won a staggering £148,422,033 in prize money at its 64 venues and throughout many UK bingo sites.
An analysis of where the money was won reveals that the luckiest Mecca Bingo clubs are in the North East and Yorkshire, where £28.7 million was won last year.
Almost £4.5 million was won in Stockton, making it the luckiest bingo town of 2022. That is equivalent to almost £85,000 per week.
Furthermore, 18 players at Mecca Bingo clubs each won £50,000 on the National Game. The prizes were won across the UK from Aberdeen in the North to Romford in the South, while players at Mecca Paisley in Glasgow hit the jackpot twice, first in May and then in September.
Mike Sime, head of bingo at Mecca Bingo, was thrilled to see such amazing results in 2022:
"Times may be tough, but bingo is all about creating communities and accessible entertainment and we're delighted to reveal that our clubs have handed out such life-changing amounts of money throughout 2022. It's an amazing way to end another brilliant year at Mecca Bingo. We are excited to see who will strike it lucky and be the first to experience a life-changing win in 2023."
The Lucky Stockton Bingo Club
Mecca Bingo in Stockton was producing winners right up to the end of 2022 with one woman winning the £50,000 National Bingo Game on New Year's Eve. The winner has chosen to remain anonymous, but she is reportedly a regular player at the club and she has said that she will be sharing her winnings with her sister.
Lynne Butterworth, the general manager at Mecca Bingo Stockton commented on the win:
"It's always such a special moment when we have a National Bingo Game jackpot winner in the club. We all feel like we get to celebrate along with the winner and there is a real party atmosphere. £50,000 is an exceptional prize amount and we're thrilled it was won in our club on New Year's Eve! What a way to start 2023!"
Alastair Stewart, the head of commercial operations at the National Bingo Game, also welcomed the win:
"We were so excited to hear about the lucky National Bingo Game £50,000 Jackpot winner at Mecca Stockton and hope that she enjoys spending her winnings. We love making big winners, and it's great to see a regular player win such a life changing amount at bingo!"
The National Bingo Game
The National Bingo Game takes place at the majority of licensed bingo clubs across the UK every single day of the year, with the exception of Christmas Day.
The same numbers are called simultaneously to players in every club, and players have the chance to win prizes of £1,000, £10,000, and £50,000. Many clubs will also offer special in-club prizes, giving players even more incentive to take part.
Furthermore, the games are very cheap to enter. It costs just £1 for 2 tickets or £2 for 5 tickets. The size of the jackpot won depends on how quickly a full house is achieved. To win the £50,000 jackpot, a player needs to claim it in 16 calls or less, the £1,0000 jackpot is won for claiming in 20 calls or less and the £100 jackpot is won for claiming in 24 calls or less.
Lucky Winners Online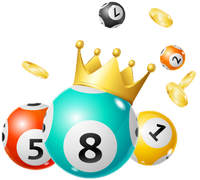 You don't have to visit a Mecca Bingo club to be one of the lucky winners. A quick glance at the Mecca Bingo website shows that there are plenty of chances to win huge jackpots online.
In fact, some of the winners' stories are incredible. One lucky player in Joe Exotic won £245,000 from a bet of just £6, easily eclipsing the National Bingo Game prizes. Another player, known as Rainbow_wishes8, won a massive £26,000 from a ticket that cost just £0.01! The player bet a total of 24p in Jive Talking and had no idea that it was possible to win such a huge jackpot from such a small bet.
Another of Mecca Bingo's players won an impressive £45,900 in the Premier Bingo Diamond Jackpot from a bet of just £0.90 while another player took home £25,000 in Emoji Bingo from a bet of just £0.25.
In other words, don't worry if you can't make it to Stockton to play at Mecca Bingo. While we are sure that you'll have a fantastic time if you do visit the bingo club, you have plenty of chances to win life-changing prizes playing online bingo at home.