UK Gambling Commission Introduces New Slots Regulations
Published:

February 2, 2021

Author:

Mike Bennett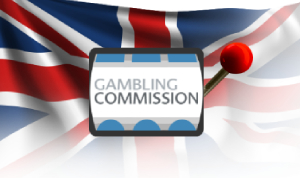 It has been no secret that the UK gambling scene has been under investigation in recent years. Calls have been made for the government to do more about the number of problem gambling cases plaguing the industry. And it seems as though that is being listened to, with an overhaul of the UK Gambling Act 2005 underway. And while some of the changes will likely be seen as a good thing, others will no doubt have a negative reaction from players and businesses alike.
Even more new restrictions have been announced for the overhaul, which are designed to make online casino games provide a less intense experience. This will therefore make them safer, according to the Gambling Commission. As part of these new changes, a limit on spin speeds of online slot games is expected to be introduced. At the same time, a permanent ban on games that provide the option to speed up gameplay is expected.
According to the Gambling Commission, online operators would need to implement these changes by October 31.
Online slots have been focused on due to the inbuilt features that increase the intensity of gameplay, as well as the risks that players are exposed to with them. The Commission states that slot games "have by far the highest average losses per player of online gambling products." The new rules that the Commission will introduce on October 31 include the following bans:
Features that speed up gameplay or give any sort of illusion of control over the outcome of a spin.
Slot spin speeds that go faster than 2.5 seconds.
Autoplay functions, which can lead to players losing track of their gameplay.
Sounds or imagery which provide the illusion of a win, when in fact, the return is equal to or below the stake wagered.
They will join other changes to the Gambling Act, which include the permanent ban on reverse withdrawals and the fact that operators must clearly display a player's total wins and losses. Their time spent playing online should also be displayed during any online slots gaming session.