Many online bingo lovers will, at some point, have considered pursuing a career working in a bingo hall. The most famous job is the caller; however, there are many more roles that need filling, and they all play an important part in providing players with a truly enjoyable experience. If you are interested in working in a bingo hall, read on to learn about the various jobs you can apply for.
Bingo Caller
As mentioned, this is the most famous job. The bingo caller is the person charged with calling out the numbers as they are drawn and creating an atmosphere in the hall. The top callers always add their personal touch and many have well known catchphrases or the new replacing terms. Why not?
Furthermore, they need to be able to resolve any disputes and make sure the players are kept happy.
Cashier
One of the first things you do when you arrive at a bingo hall is purchase your tickets at the cashier.
The cashier is the first point of contact for customers, so they must be cheerful, friendly, and efficient. Furthermore, management has to trust them completely as they will be handling large sums of money. However, it is not a particularly complicated job, so it can be an excellent way to start your career in bingo halls.
Bingo Hall Manager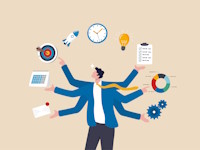 The bingo hall manager has a huge responsibility. Just like the manager of a large shop, the bingo hall manager oversees the running of the venue. They will be responsible for hiring and firing, scheduling, maintenance, customer complaints, and so on.
Furthermore, it falls to the manager to approve any jackpots that are won and to approve particularly large payouts after verifying that the win is genuine. They will be supervising all of the other staff, so they must be both approachable and authoritative. The manager must have a general understanding of every aspect of the operation but recognise when it is time to delegate. A manager may even be required to step into the role of bingo caller if the main caller is ill.
Technology Person
There is an increasing amount of technology in bingo halls. Many offer electronic games, tablets, slot machines, automatic ordering systems, and so on. Most bingo halls work with outside contractors; however, many will also employ an onsite technician to ensure everything keeps running smoothly.
Waiting for an external contractor to come and fix an issue could cost the bingo hall a huge amount of money. For example, what if the balls stop coming out of the machine. The entire game comes to a halt, and the schedule goes out the window. With an onsite technician, bingo halls are able to deal with these issues quickly and efficiently so that the games can continue.
Other Roles
There are several other jobs that need doing around a bingo hall. For instance, it is likely to need a small army of cleaners to work keeping the hall clear of litter. Many bingo halls now offer food, so there will be kitchen staff. Some bingo halls have greeters to welcome players and make sure that they know what they are doing.
Consider Your Bingo Career Today
Each of the above jobs has its own challenges and rewards. Many of them do not require a great deal of specialist training, so you can probably learn on the job. Moreover, it is entirely feasible that you start work as a cashier and work your way up to manager. There is a real opportunity for career development.
A bingo hall is a wonderful place to work. There is a sense of community and the occasional moment of pure excitement when a player hits a huge win. If you dream of working at your local bingo hall, why not go down and ask them if they've any openings today?