When selecting a bingo card, many people have certain superstitions that they turn to in order to choose their lucky numbers. One such method is numerology.
Numerology is a system of analysing numbers that can be traced back hundreds of years. It assigns each number its own significance, which is meant to reveal deeper meanings. While it is far from an exact science, it remains a popular system.
There are five key numbers in numerology:
1

Life Path – the number your date of birth represents.

2

Spirit number – the number represented by the vowels in your name.

3

Outward Personality – the number represented by the consonants in your name.

4

Fate – the number represented by your full name.

5

Power number – the sum of your name and date of birth.
Calculating Your Lucky Numbers
A person's Life Path number is considered their lucky number and is very easy to calculate. All you need to do is add the month and day of your birth date separately and then add the year together as a separate number.
For example, if you were born on 26/10/1986 you would first add together the month and the day, 26 + 10 = 36. Then you add together all the numbers of the birth year, 1 + 9 + 8 + 6 = 24. Next, add the number from your birth date to the number from the birth year, 24 + 36 = 60. Finally, add these two numbers together, 6 + 0 = 6.
Lucky Numbers and Gambling
After calculating your lucky number, you can try using it when making gambling decisions. You could use it to help you choose which online bingo games to play, the time of day that you choose to play, the numbers you bet on, the size of your bets, the bingo card you play with, the number of participants in a game, and so on.
There are, of course, nine different lucky numbers, and each is said to represent a different type of gambler:
1

Those whose lucky number is 1 are said to be lively, the life and soul of the party, and natural leaders.

2

These gamblers are said to be diplomatic and cautious decision-makers.

3

If your lucky number is 3, you are said to be creative, looking to have fun, and hoping for a bit of luck so that you hit that big win.

4

Gamblers whose lucky number is 4 are said to be calm and thoughtful, even when in stressful situations.

5

Those with lucky number 5 are often confident and adaptable, allowing them to try new things with ease.

6

Lucky number 6 represents responsible and balanced gamblers who are always in control.

7

Gamblers with lucky number 7 are said to be detail orientated, which is definitely useful when looking out for numbers on a bingo card.

8

If you have lucky number 8, then you are likely to be keeping an eye out for the biggest jackpots and prizes.

9

Number 9 is considered one of the most magical of numbers, and it represents wisdom.
What Does Numerology Say About 2023?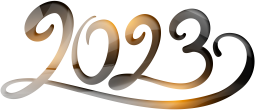 Adding together 2 + 0 + 2 + 3 results in 7, which makes 2023 a 7 Universal Year. The number 7 is said to be connected to spiritual awakening and development and inner wisdom. These ideas link to things such as self-awareness and individualism, which in turn lead to traits such as creativity and intelligence.
The number 7 has a great deal of significance in religion as well. The world was created in 7 days, and the sabbath is celebrated on the seventh day of the week. Therefore, the year 2023 represents the perfect opportunity to complete what you have been doing and start a new cycle. However, as 2023 is a 7 universal year, it is important to ensure that we avoid isolation and cutting ourselves off from the world in pursuit of new endeavours.
One excellent way of avoiding isolation is, of course, using your bingo lucky numbers to play online or land based bingo. When choosing a game, maybe combine your lucky number from above with the number 7. If your lucky number is 5, then clearly, you should be playing 75-ball bingo this year. Otherwise, perhaps try logging into your favourite bingo room at 7am or 7pm, looking for games with jackpots that start with a 7, playing games with just 7 players, or picking bingo cards with an abundance of the number 7 on them.