While it is fun to hear about bingo players' good luck and big wins, it is also interesting to learn about bingo's place within the broader UK gambling industry. Online bingo is a popular entertainment form, but also part of that industry. There are various forms of land bingo played today, such as main stage bingo and mechanised bingo, and they each generate significant revenues. If you are interested in learning more, then read on.
The Current State of UK Bingo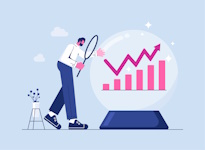 It is often argued that the heyday of bingo has been and gone. There has certainly been a drop in the number of people visiting bingo halls and the situation was exacerbated by the coronavirus pandemic. Recently released figures show that bingo revenue in the UK between April 2020 and September 2020 was roughly £130 million, while in the previous year, total revenue was over £800 million.
The situation is better today. There are a growing number of bingo venues and events targeting younger players, and they are proving to be hugely popular. Furthermore, the rate of closure of bingo halls has slowed in recent years.
Forms of Land Based Bingo and Their Revenues
When it comes to land based bingo revenue, it is necessary to look at the three main forms of the game individually.
Main Stage Bingo
This is the traditional form of bingo played in clubs that you are likely already familiar with. Between April 2020 and September 2020, it generated a turnover of £82.51 million. However, this was the height of the pandemic. When looking at period from April 2021 to March 2022, main stage bingo generated an impressive £307.83 million in revenue.
Mechanised Bingo
These are electronic bingo games offered at bingo halls. In the period spanning April 2020 to September 2020, it brought in over £51.85 million. Once again, there was a significant increase after the pandemic, with a turnover of over £180 million from April 2021 to March 2022.
Prize Bingo
In this form of the game, players receive redeemable points instead of cash prizes. While it may not be as widely played as the other forms, it is still popular. Prize bingo generated around £1.12 million from April 2020 to September 2020 and by the period from April 2021 to March 2022, this amount had grown to roughly £5.21 million.
These figures clearly demonstrate that main stage bingo is the top land based revenue earner, including during the pandemic. It brought in more than mechanised and prize bingo combined during the periods reviewed. This is unlikely to change as main stage bingo, with its social atmosphere, big prizes, and multigenerational appeal, is sure to remain the most popular form of the game.
Bingo's Position in the Broader Gambling Industry
Looking at the above figures, total revenue from the three forms of bingo between April 2021 and March 2022 was close to £500 million. While this is a huge amount of money, especially for the average bingo player, within the gambling industry, land bingo is actually the fourth most profitable sector for operators. During the same period, online casinos had the highest GGY, followed by The National Lottery, then online bingo, and finally online betting.
A Bright Future for UK Bingo
While land bingo may have been the fourth most profitable, when it is considered together with the online bingo sector, then it is clear that bingo as a game is still extremely popular with UK players. Furthermore, as operators find an ever-increasing number of ways to attract younger players and memories of the pandemic fade, it is likely that land and online bingo revenues will see significant growth over the coming years.