Hijingo – The Ultimate Bingo Night Out
Published:

February 21, 2023

Author:

Kat Anderson
We all know the bingo stereotypes, people meeting up with their friends in the local bingo hall to gossip and enjoy a few quiet games. However, over the last few years, a great deal of work has gone into reinventing bingo for a new generation and it certainly seems to be working. We all know that online bingo is updated constantly with new features, but land-based bingo is also flourishing, with more and more people opting to find out for themselves just how much fun the game can be.
Bingo Hall or Nightclub?
An excellent example of this reinvention of bingo is Hijingo, a London venue that offers a multi-sensory bingo experience. It is almost the polar opposite of a traditional bingo hall, with live entertainment, nightclub-style lightning, immersive sound effects, and modern graphics that draw players into the game like never before.
The games are even advertised as shows, with participants invited for pre-show drinks in the Lucky Cat Bar. Before the bingo games start, players move into a room with floor-to-ceiling LED lightning, and pumping music. A massive clock on the wall shows a countdown to the start of the game, giving groups time to take their seats (up to 200 people can play at once), and order another round of drinks before the game begins.
The Bingo Show
When the clock finishes its countdown, the 90-minute bingo show begins. There are six chances to win and the prizes range from cash to drinks to light up raincoats to European holidays. Each player is given two tickets and the essential bingo gameplay is unchanged, so there is no need to worry about learning a new game.
At this point, you truly have to abandon your preconceptions. When the game begins, dancers take to the stage, creating an electrifying atmosphere. Better yet, during the game, players are encouraged to dance at their tables while the winners are invited up on stage to join the dancers. If there is a tie, then the winner is decided with a dance-off. If you're struggling to picture this bingo extravaganza, then just take a look at the Hijingo promotional video below:
Hijingo Schedule and Special Events
You can enjoy the Hijingo experience every day of the week. There are multiple shows (games) each day, beginning at regular intervals. The Bingo Brunch is a truly special experience with 120 minutes of bingo, food, and unlimited Prosecco and beer. Hijingo offers various packages that begin at just £16 per person. You will also find group deals and there seems to be numerous special offers available at any given time.
In addition to special offers, Hijingo usually has a few special events planned. For example, bank holiday weekends often have a number of fantastic deals on food and drink together with the bingo. Essentially, with these food and drink offers, Hijingo is offering a complete night out, a meal, non-stop alcohol, dancing, games, and the chance to win prizes.
The Hijingo Menu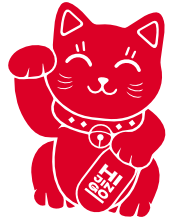 Dancing while playing bingo is certainly thirsty work, which is why Hijingo has put such great effort into its drinks menu. There is a large range of soft drinks together with six beer taps, and an excellent selection of sparkling, white, red and rose wines.
However, it is the cocktail menu that truly stands out. There is a truly creative selection with something for every taste. Alongside the cocktail menu, you will also find a number of shots, which are exactly what you need if you want to create a bingo drinking game.
If you turn up hungry, you won't be disappointed. There is a menu of small plates designed to be shared by two or three people including plenty of vegetarian options. There are also big plates for larger groups and a good selection of sides. In other words, there are plenty of options.
The Future of Land Bingo
Just a few years ago, if someone suggested that you could play bingo in a nightclub atmosphere, it would almost have been a laughable idea. However, venues such as Hijingo have done an amazing job of bringing bingo into the 21st century and attracting an entirely new generation of players. Thanks to this, in the UK bingo is enjoyed by every generation with a range of styles of venue to suit every type of player.
Don't worry if you can't make it to Hijingo in London, there are similar bingo clubs appearing right across the UK. There are also plenty of high-energy online bingo sites offering thrilling games around the clock. Next time someone tells you that bingo is boring, treat them to the Hijingo experience and blow their preconceptions away.