Mecca Bingo Introduces Vegas Style Weddings at Its Luton Club
Published:

July 25, 2023

Author:

Kat Anderson
If you are in love, found the partner of your dreams, feeling as if you have achieved the full house on the National Bingo Game and hit the jackpot, engaged to be married and are planning your big day together, then Mecca Bingo in Luton has the perfect solution.
Couples are now able to get married at the bingo club, expressing not only their love for each other but also their passion for the timeless game. The scheme is to be trialled exclusively at Mecca Luton after the licence application has been approved, and it is guaranteed to provide the betrothed with a day that they will never forget.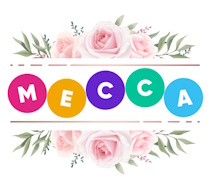 While it may sound like something more suited to Las Vegas than Luton, which hardly has the glamorous overtones, Mecca's Little Pink Chapel package shows every sign of being a true hit with bingo fans. When your first love is bingo, and you express your devotion through regular visits to online bingo sites, having your wedding ceremony in a bingo hall is the ideal way to bring all your loves together!
The leading land and online bingo operator has described it as "more wedding balls than wedding bells" and couples can opt for a number of add-ons such as bridal bouquets made of bingo balls, drag queen celebrants, the hunky Mecca Men as ring bearers and more.
Of course, it wouldn't be a Mecca Bingo wedding without a game, and after the ceremony, the guests and the couple will have the chance to take part in a fast and fun bingo game with real cash prizes. For once, numbers other than the bridesmaids' phone numbers will be the focus of the party. When the scheme was announced, Sarah O'Neill, Mecca Bingo's head of innovation, said:
"Our customers love bingo, and couples regularly get engaged in our venues, so we thought why not offer them the opportunity to say 'I do' in-club as well! With the wedding breakfast followed by a game, there could even be the chance for the lucky couple to win their honeymoon money too!"
Much More to Love at Mecca Luton
For those already married, the chance of a bingo themed wedding may have passed; however, there is still plenty to enjoy at Mecca Luton. The club hosts regular special events, such as Mecca's Big Money Weekend, which offers huge guaranteed prizes. There are also fantastic food and drink offers, such as a £5 lunch and two drinks for just £6.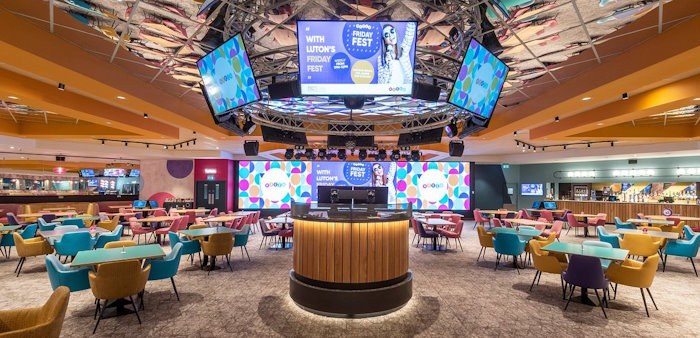 The club is open daily from 11 am to 3 am with regular bingo sessions, slot machines, a sheltered smoking area, and everything else you could need for a great day or evening out. If you don't live near Luton, don't despair. While it may be the only club offering weddings, Mecca clubs across the UK have plenty to offer, and there is sure to be one near you.
Take the Love Online
Of course, you don't have to visit a Mecca club to get in on the action, and Mecca is also a leading online bingo operator. The site is host to a huge number of themed bingo rooms offering a range of different games, including 90-ball, 75-ball, and 80-ball bingo. There is always a fantastic atmosphere in the rooms with lively chat, and while you can't get married there, it isn't beyond the realms of possibility that you could meet a new love interest.
Mecca offers more than just bingo games, the site is home to a huge number of slot machines, and some of them are linked to progressive jackpots that could turn you into an instant millionaire.
Mecca Bingo will welcome you with a bonus of up to £120 when you spend £10 at the site. From then on, the bonuses just keep on coming. There are always a huge number of promotions offering the chance to win special prizes, qualify for free bingo games, take part in special games or tournaments, and more. Be sure to take a look at the promotions page on a regular basis to make sure that you don't miss out.
Mecca Bingo for All Your Basic Needs
It seems that there is nothing that Mecca Bingo can't do for the bingo lover. The clubs provide a place to play, socialise, eat, drink, see shows, potentially meet a date and then eventually tie the knot. If you think you'd rather shout 'Bingo!' than say 'I do' at your wedding, then a trip to Luton may well be in your future.