There is Nothing Trivial about Trivia Bingo – Learn to Play Today
Published:

July 28, 2023

Author:

Kat Anderson
At top bingo sites, chat hosts often give players the chance to win extra prizes by answering trivia questions. Many players love the chance to show off their general knowledge while both trying to win a little more and making the online game a more social experience. If this sounds familiar, then the Trivia Bingo game is likely to be ideal for you with its perfect blend of the best aspects of bingo and the competitive excitement of taking part in a quiz.
Getting Started Playing Trivia Bingo
Creating your own Bingo Trivia game is quite straightforward, and getting to grips with the game itself takes no time. Even if there are people taking part who have never played bingo before, you'll be ready to start playing in just a few minutes.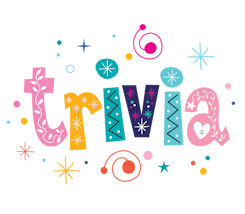 Like all bingo games, Trivia Bingo makes use of bingo cards. The game is most commonly played using cards with a 5 x 5 grid, just like those used when playing 75 ball bingo. Just as with any other form of the game, the goal is to complete winning patterns on the cards before any of the other players do. However, unlike in traditional bingo, the card is not populated with numbers but with answers to trivia questions.
The bingo caller will read out questions instead of calling out numbers, and players need to mark the correct answer on their cards. It's possible to create games with a variety of question categories, such as politics, film and television, music, history, sports, nature, literature, and so on. These games can be a little bit more complicated to create than standard bingo games, but below, you'll find instructions on how to do so.
Playing Trivia Bingo Online
If you cannot find people to play Trivia Bingo with at home, don't worry, as there are many online versions of the game. You can find apps to download to your phone and find games hosted on a number of websites.
The games work in almost exactly the same way. Most games will allow you a certain amount of incorrect answers before you're automatically disqualified. Moreover, a time limit is likely to be in place; failing to answer the question within this time results in a game forfeit. You will find versions where you are competing against the computer and versions that allow you to play with other people.
The biggest difference between playing regular bingo online and Trivia Bingo is that there is no auto-daubing in Trivia Bingo. It is up to you to pick the correct answer. Some sites have a leaderboard so that you can see how good your knowledge is compared to other players. However, it is always a light hearted game, and it never becomes overly competitive.
Creating Your Own Trivia Bingo Game
As mentioned, it is entirely possible to create your own trivia bingo game. Above we discussed playing using a 5 x 5 grid; however, some may opt for an 8 x 8 grid. The larger the grid, the more challenging it becomes to form winning combinations.
The most crucial aspect when preparing a game is ensuring you have accurate questions and answers; otherwise, you risk finding yourself in an argument with fellow players. You then distribute the answers across the bingo cards just as you would the numbers in a regular bingo game.
You will also need to agree on the winning patterns before you play. To a certain extent, these patterns will depend on the size of the grid. However, common patterns include:
Any Horizontal Line;
Any Vertical Line;
The Entire Grid;
Diagonals;
4 Corners;
Any of 4 Possible Corner Quarters.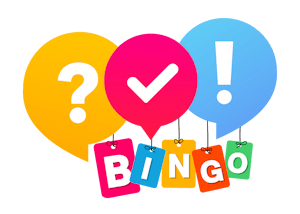 One of the great things about creating your own Trivia Bingo game is that you can create thematic games. For instance, you could create an entire Trivia Bingo game about bingo, with questions such as, 'In which country did the game originate?' (Answer: Italy). You can also create games for special occasions and games suitable for different groups of people. It can even be used as a fun educational tool.
Put Your Knowledge to the Test Today
Why not see if there is a Trivia Bingo game taking place in your local area, or arrange a games night with friends to put your knowledge to the test? Alternatively, if you feel that general knowledge is not your strong point, then there are plenty of excellent regular online bingo games that you can take part in and, with a bit of luck, win yourself a big cash prize.