What Are Bingo Networks and How Do They Work?
Published:

April 21, 2022

Author:

Kat Anderson
If you are new to online bingo, then you may well have come across the term 'bingo network' without truly understanding what it means. In this article, we shall explain everything that you need to know about bingo networks and the differences they make to your playing experience.
The Basics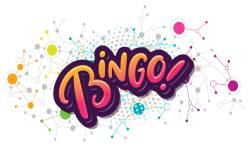 In short, a bingo network is a number of bingo sites that are linked together. Their games are connected, resulting in not only a larger number of players in each room but also larger prizes and better resources.
By linking several bingo sites together, there is a better chance of the rooms being busy, which also makes things easier for bingo operators. However, it doesn't mean that every room on a site is linked into a bingo network. Normally there will be several rooms that are part of the network and a number of exclusive rooms which are unique to the individual site. This way, the sites are able to differentiate themselves from one another.
The Advantages of Bingo Networks
There are a number of advantages to playing at a site that is part of a network. As mentioned above, the main one of these is that the jackpot pools are bigger. With more players contributing to the jackpots, they grow faster and can reach some truly astronomical sums.
Those who enjoy the social aspects of online bingo will also benefit from bingo networks. As there will be more players in a room, the chat is likely to be far more active and diverse. It can make the playing experience far more lively and engaging.
There are other advantages as well. For instance, there may be network-wide promotions, which again results in more attractive prizes or special offers.
The Disadvantages of Bingo Networks
As any seasoned bingo player will know, there is one clear disadvantage to playing in a room with numerous players. It becomes harder to win as there is far more competition in each room. Therefore, while the prizes may be more attractive, you may find it harder to win one.
A lesser disadvantage is that sites on a bingo network tend to be very similar. This means that if you are looking for a new bingo site to join, you may notice there are several that are virtually the same, with just a different overall theme, which can make the process quite frustrating.
How to Choose a Bingo Network
There are several bingo networks and a little later in this article we will tell you a bit about the largest of them. When you are deciding which bingo site to join, it is worth checking if it is part of a network and if so, which network.
The first thing to consider is which software provider runs the network. If you know that you like a particular software provider's games, then joining a bingo site linked to a network that it runs is not a bad idea. Furthermore, if you know that the provider is a big name in the industry with a solid reputation, then it is likely that the bingo site will offer a high-quality experience.
It is also important to make sure that the software provider holds a respectable license from an authority such as the UKGC or the GGC. This way you can be sure that the games are fair and that the sites will have adequate security measures in place to protect your privacy and money.
The Big Bingo Networks
It is entirely reasonable if you have never heard of bingo networks and don't know the first thing about them. When you visit a bingo site, if you scroll to the bottom of the homepage then it should be easy to identify which bingo network it is part of. There is a good chance that it will be one of the following.
Dragonfish

The Dragonfish Bingo Network began as an independent software developer but today it is part of the highly respected 888 Holdings Group. As such, today nearly all bingo sites run by 888 are part of this network. There are over 140 sites on the network, each of which offers players a huge range of excellent games.
Virtue Fusion

Virtue Fusion was founded in 1999, making it one of the oldest bingo networks around. It is linked to the software provider Playtech, which has long been one of the most respected names in the gambling industry. Sites on the Virtue Fusion network are able to offer players the choice of numerous themed bingo rooms and a large selection of games. As it is such a vast network, it has some of the largest bingo jackpots up for grabs, and as it is available in a variety of languages and accepts numerous currencies, it attracts players from around the world.
Gamesys

Founded over two decades ago in 2001, Gamesys has developed a reputation as being truly flexible. This means that individual sites on the network are able to customise the software ensuring that not all the sites are the same. While it isn't the largest bingo network, it has attracted some major names within the industry due to its numerous promotions, bingo games, slots, and side games.
Joy of Bingo
Joy of Bingo is another network run by Dragonfish. However, it works in a slightly different way to other bingo sites. The only time that players from multiple sites are pooled together is when they are playing for the bigger jackpots. Each site on the network has enough players to operate independently, but when there are huge prizes up for grabs, the sites are able to pool their resources for some truly exciting games.
Lucky Duck
Lucky Duck is a Malta-based bingo network that was formed in 2007. It differentiates itself with a number of gamification features. The sites on the network are powered by Cozy Games software and they are known for their attractive welcome bonuses and numerous bingo variants. The Lucky Duck network not only offers several forms of bingo, casino games and slots, but it also runs a vast number of monthly promotions.
Real Bingo
Real Bingo is yet another network powered by software from Dragonfish. However, it stands out for a very exciting reason. There are no wagering requirements on bonuses within the Real Bingo network. This means that if you are offered a bonus, you do not need to worry about meeting any conditions in order to withdraw your money. However, this does mean that the bonuses tend to be a bit different. For instance, instead of a deposit bonus you may be offered free bingo tickets, but any winnings from those tickets are immediately available as cash.
Live Bingo
Live Bingo is powered by software from Cozy Games. The network has been live since 2009 and is one of the largest to use Cozy Games' software. As such, there is always a large number of players and big prizes to play for. In general, sites on the Live Bingo network will have generous welcome bonuses and a large selection of games. There are roughly 60 sites on the network, so anyone who enjoys Cozy Games' software has plenty of options.
Conclusion
Today online bingo players have a vast amount of choice. Those who want to play in busy rooms with huge prizes can choose from many fantastic, networked bingo sites. However, there are also plenty of smaller bingo sites and networks for those who prefer a different atmosphere. The best thing to do is to try a few and see which you enjoy the most.