The Role of RNGs in Online Bingo Explained
Published:

June 16, 2022

Author:

Kat Anderson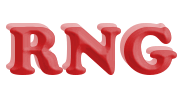 If you have been playing online bingo for any length of time, then you have almost certainly heard the term "RNG". However, you won't be alone if you have no idea what it means. The RNG is responsible for ensuring that the games are fair and that you have an enjoyable time playing.
RNG stands for Random Number Generator, and it does exactly what it says on the tin. It is a piece of technology that generates random numbers, and it is this that ensures that the outcome of each game, or the draw of each bingo ball, is truly random.
A Closer Look at RNGs
An RNG uses a sophisticated algorithm to generate random numbers, and this technology is prevalent not only in traditional casinos but also in the most trusted online casino sites. For instance, if you are playing slots, it ensures that the symbols that land are random, or if you are playing roulette, it ensures the ball lands on a random number. When it comes to bingo, it simply ensures that each ball that is drawn is completely at random.
There are two main types of RNGs, Hardware Random Number Generators and Pseudorandom Number Generators. They work differently, but they achieve the same results. Furthermore, just because of the presence of "pseudo" in the second, it doesn't mean that it isn't actually random, but this will be explained a little later.
Hardware Random Number Generators
You are highly unlikely to come across a Hardware Random Number Generator when playing online bingo. Within the world of gambling, they are mainly found in land casinos. Furthermore, they are not as sophisticated as Pseudorandom Number Generators.
The "Hardware" in Hardware Random Number Generator tells us that it is a device that can be plugged into computers or games, much in the same way as a USB memory stick. It uses compound values as its starting point and then applies an algorithm to produce a random result based on the starting value. An example of a starting compound value may be the number of electrons generated by a radioactive isotope each second.
In addition to Hardware Random Number Generators there are also True RNGs. For their starting point, they use natural occurrences that are impossible to predict. For instance, each second there are multiple lightning strikes all over the planet that can be easily tracked. A True RNG may use the static caused by these strikes and as they are truly random, there is no way that they can be predicted.
Pseudorandom Number Generator (PNG)
Online bingo sites are far more likely to use a Pseudorandom Number Generator. This is because they do not need external inputs to start the process, which makes them far easier to implement. Instead, a Pseudorandom Number Generator starts the process with a seed number, of which many are produced every millisecond. Normally, a seed number is created by taking the last one or two that were produced and applying basic mathematical operations to them, such as addition, subtraction, multiplication and division.
The algorithms are extremely complicated and the numbers used are enormous, which makes them completely impossible to predict. In fact, the seed numbers often have millions of digits in them, so it would take an enormous amount of computing power to try to reverse engineer the algorithm.
Furthermore, the software makes use of hashing algorithms, which is a form of encryption, to ensure that this is not possible.
How are RNGs Used
As mentioned, RNGs are found in almost every form of online casino game and bingo game. In fact, the only exception is when there is a live dealer present. The RNG simply takes the place of a dealer shuffling the cards or the physical forces at work on the roulette wheel.
A simple example to understand is online slots. Imagine a slot that has five reels and twelve different symbols. A value is then assigned to each of the symbols. The RNG then creates values between one and twelve for each position on a reel, ensuring that the results are fair.
Is it Possible to Cheat a RNG?
As mentioned above, theoretically, it is possible to reverse engineer a Pseudorandom Number Generator. However, practically, it is impossible.
There is one famous example that occurred back in 2008. An online craps player felt that he was losing too often, so he decided to carefully track his wins and losses over the course of a year. During that time, the player recorded 3200 passes and didn't pass line bets, which statistically should win roughly 49% of the time.
However, he found that he won just 27% of the bets, which is miles away from the standard deviation. He posted his results online and the famed gambling mathematician Michael Shackleford analysed them. Shockingly, he found that the game had been rigged to increase the house edge.
However, this was a case of the software developer rigging their RNG. There are no known instances of a player successfully reverse engineering an RNG's algorithm in the modern era.
Understanding If an RNG is Trustable
Given the above story, you may be legitimately worried about whether the bingo games you are playing are fair. If a developer can rig an RNG linked to a craps game, then surely the same can happen with online bingo?
However, it is actually quite easy to find out whether a site you are playing at is trustable and the RNG is fair. Assuming that you are playing at an online bingo site with a reputable license, then you can be sure that the software will have undergone extensive testing.
There are a number of third party laboratories that test RNGs and the results are made public. One such company is Technical Systems Testing (TST), which is owned by Gaming Laboratories International (GLI). Very often, you will find these companies' logos at the footer of an online bingo site. By clicking on them, you can view the report and the results of the RNG testing.
It is not just the online bingo sites that undergo testing. The companies that develop online bingo software also submit their products for testing and you can view the reports on the developer websites. If you don't want to get bogged down in reports, just ensure that the site you are playing at has a license from an authority such as the UKGC or the MGA, which you should be doing anyway, and you can be sure that the games will be entirely random and fair.
Conclusion
While RNGs are complex pieces of technology, the idea behind them is very simple. Furthermore, the algorithms and hashing techniques that ensure the results are truly random are evolving all of the time and thanks to third party testing, you can be sure that they remain fair.
If you so wish, you can do a great deal more research into the inner workings of an RNG; however, for all practical purposes, if you see that the online bingo site that you are playing at is certified, you can just relax and enjoy the games with complete peace of mind.