While bingo has a long and convoluted history, in modern times it has come to be viewed as a very British game. During its heyday, there were masses of bingo halls across Britain that attracted large numbers of players on a daily basis. People would come as much for the social atmosphere as for the games. However, in recent decades, the popularity of bingo began to wane, and it seemed to spell the death of the traditional bingo hall.
Luckily, online gambling seems to have reversed the fortunes of bingo to a large extent. The younger generation of players have taken to online bingo like a duck to water and it has led to a huge revival of the game both online and offline.
Generation Z Flocks to Internet Bingo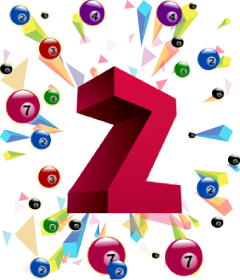 Generation Z is considered to be those born between the mid-to-late 1990s and the early 2010s. Often these people are considered to have little appetite for spending elongated periods of time in one location or for tying themselves up. As such, they are wholly unsuited to the traditional bingo hall.
Gen Z look for rapid thrills and continual action to keep them engaged and while this may not be found in a traditional bingo hall, it is certainly possible online. Today, it is easy for players to log in and start playing bingo on their mobile devices. The games are fast paced and take considerably less time than land-based bingo games. Furthermore, there are plenty of other features, such as slot side games and chat games, to grab their attention if it begins to wander.
Another appeal of online bingo to Gen Z is that there is a greater variety of bingo formats. In addition to traditional games, such as 90, 80 and 75 ball bingo, a number of rapid formats have been developed that take just a few minutes.
A further feature of online bingo that appeals to Gen Z is the reduced number of players. This reduces the volatility and results in more frequent winnings. At the same time, there is the chance to play for numerous jackpot prizes, which can be genuinely life-changing.
Gen Z has also grown-up socialising online. They are entirely at home with instant messaging applications and online chat rooms. As such, the social aspects of online bingo are hugely appealing and for many, may actually be the main attraction. Therefore, it is perhaps not surprising that the UK online bingo industry is worth around £1.3 billion a year, and the numbers just keep on rising.
What about Land-Based Bingo?
Of course, Gen Z doesn't exist purely online, which means that people have been looking for ways to attract them back to land bingo. For example, in Britain it is not unusual to find bingo nights held in pubs and bars. This allows people to socialise in an environment they are comfortable with while having the added fun of bingo.
It has required a perspective shift. Rather than bingo being the focal point of the evening, it has become a fun side activity. While this may sound less than ideal to hard-core bingo enthusiasts, it has at least ensured the continuation of the game in a real-world environment.
Modern Day Bingo Halls – A Revival
The good news is that all is not lost for fans of the bingo hall. In fact, an entirely new generation of bingo venues has begun to spring up around the UK that seeks to attract younger players.
One example of this is "Hijingo", based in Shoreditch, in the East End of London. It promises to provide players with a "multi-sensory experience", and it is about as different as you can imagine from a traditional bingo hall.
Upon entering the venue, you are greeted with loud music, neon lights, and a stage full of robot dancers. Visitors have the chance to compete for prizes including cash, holiday weekends, and even light-up disco jackets.
Hijingo draws in customers with a cocktail bar and Asian-themed food that is served throughout the evening. On Sundays, they run an alcohol filled "bottomless" brunch, which is of course accompanied by bingo games.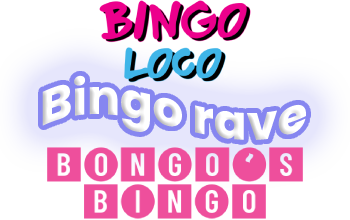 It is far from the only such venue. Less than a mile away is Dabbers Social Bingo where bingo is combined with live entertainment, plenty of alcohol and a varied food menu. There are also pop-up "bingo raves" run by companies such as Bongo's Bingo and Bingo Loco, which are proving to be hugely successful.
According to experts, the reason why these have caught on is because younger people are flocking to "competitive socialising" after two years of lockdowns and restricted movement. Other similar experiences are escape rooms, bowling, pool and snooker clubs, and crazy golf. None of these activities are new, but they are successfully attracting Generation Z with new technology that has refreshed the games for the modern audience.
Toby Harris, the chief executive of Hijingo owner State of Play, has previously said that he expects at least ten more venues to open across the UK, mainly in the larger cities with young populations. He has even suggested that there may be space for a Hijingo venue on the Las Vegas strip.
It is not just new companies. Rank, the gambling operator behind Mecca Bingo, is successfully attracting younger players with its "Bonkers Bingo" evenings, which cost just £10 per person. They have reportedly proven particularly popular with young couples who want an enjoyable evening out that doesn't cost a huge amount of money.
A Bright Future
The first bingo games can be traced back to sixteenth century Italy, by many accounts to the year 1530. Since then, the game has had its ups and downs as it has travelled around the world and fallen in and out of fashion. However, one of the best things about bingo, and what makes it so durable, is how adaptable the game is to different tastes, cultures, and contexts.
Not long ago, many people were confidently predicting the demise of bingo as the older generation of players died out. Fortunately, they have been proved firmly wrong. Today thousands of young people enjoy the online bingo sites, there is talk of constructing virtual bingo halls in the metaverse, and the land-based game is undergoing a huge resurgence in popularity. Therefore, as bingo approaches its 500th anniversary, it seems fair to say that the game will be with us for the foreseeable future.