If you are new to online bingo, then you may feel as if there is a huge amount to learn. However, you will quickly realise that there is very little to it and a huge amount of fun to be had. While there is no strategy that can guarantee you a win, there are various things you can do to ensure that you have the best possible time and even a few strategies that may improve the odds slightly.
Here we will take you through a few tips that every bingo player should know. None of them are complicated, but if you implement them, then you should be able to have the best possible time. Even if you are an experienced player, you may find some of them useful, so take a few minutes to give them a read.
Look for Rooms with Fewer Players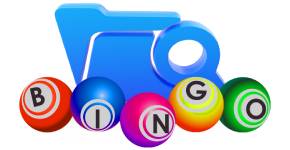 If you have the freedom to choose at which times you play online bingo, it is always best to try to choose those hours when fewer players are online. You will find that bingo rooms tend to be busiest in the early evenings and over the weekends. This means that the advantageous times to play will be weekday mornings or very late at night.
The reason for doing this is very simple. If there are fewer players competing to be the first to complete lines and houses, then you have a better chance of being the first to do so. Of course, most often the games with the biggest prizes take place during busy periods, but if you do a bit of research, you are likely to find some pretty big prizes to play for at any time.
Try to Play with More Bingo Cards
Ideally, you should purchase as many cards for each game as you can afford. The more cards you have, the more opportunities you have to win. However, you need to find the balance that is right for you. If you purchase more cards, then it is likely that you will not be able to play many games. If you are looking to play for an extended period, then it may be better to just purchase one or two cards per game.
Take the Time to Understand the Different Games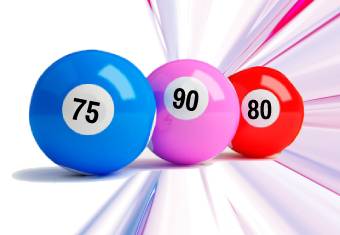 Today, online bingo players have an amazing choice of different games to play, far beyond the classic. These games can be a huge amount of fun, but it is important that you take the time to ensure you understand them. Usually, online bingo games are based upon one of three forms of the game, 90-ball, 80-ball, or 75-ball bingo (which simply refers to the number of balls in the drum).
When you play 90-ball bingo, each of the cards will have three horizontal lines with five numbers on each row. The aim is to complete single- and double-line patterns to win the smaller prizes and then to cover all of the numbers on the card to win the full house prize.
In 80-ball bingo, each of the cards has 16 numbers arranged in a 4×4 square. As with 90-ball bingo, prizes are usually awarded for single and double lines as well as a full house.
Finally, in 75-ball bingo, each of the cards has 14 numbers arranged in a square and with a star in the very centre. There are various different winning patterns that can be formed, such as boxes, crosses, and lines.
Join in the Bingo Chat
If you want to have the most enjoyable time possible, then make sure that you join in with the bingo chat room. It makes playing a truly sociable experience, much like visiting a traditional bingo hall. You will find that many online bingo rooms have dedicated chat hosts who manage the room and answer player questions. Furthermore, often there are special chat games that give you the chance to win more prizes.
Manage Your Budget Carefully
This point can never be stressed enough. Online bingo should always be fun, and this means that you should only ever play with money you can afford to lose. Each time you make a deposit to your online bingo account, take a moment to check that you can really afford it. It is important to set a budget and then stick to it no matter what, even if you are unlucky enough to lose it all very quickly. You will find that most bingo sites have tools to help you do this. They allow players to set deposit limits and even self-exclude for periods of time.
Only Play at Respectable Bingo Sites
There are vast numbers of online bingo sites you can join, each offering something a little bit different. When choosing a site, it is imperative that you first check that it is a safe and trustworthy place to play. The best way to do this is to look at which licenses the site has. If the site holds a license from the United Kingdom Gambling Commission, then you can be confident that it is a safe place to play.
As we said at the start, none of the above tips are complicated, but each one can have a huge impact on your online bingo experience. Hopefully, you will be able to make use of them, and you will soon be on the way to your first full house prize.