It is likely that the majority of bingo players have, at one time or another imagined themselves in the role of the bingo caller. However, seasoned players who love to play on online bingo sites also recognise that the job is not as simple as it seems at first glance. Being responsible for both the game and its atmosphere, whether in a bingo club, a charity event, or even amongst friends, can be a daunting task. But, fear not, the following tips should put you on the path to success.
Understanding Bingo Variants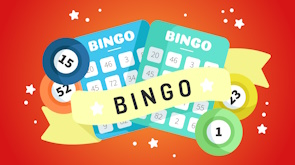 If you are going to be a bingo caller, it is essential that you understand exactly which bingo version is being played and what is the difference between them and all its associated rules. If you are in the UK, then you are most likely calling 90-ball bingo. However, don't assume so. In the US, 75-ball bingo is more likely, but again, be sure to check well in advance.
You would be correct in thinking that calling a number is similar across different versions of the game. However, as a bingo caller, it is also your responsibility to clear up any disputes and ensure that the rules are followed in a manner very much like that of a sports referee.
Basic Tips for Beginner Bingo Callers
If you are a beginner bingo caller, then nerves are to be expected. To help combat them, make sure that you are familiar with the environment and equipment before you start playing. The more familiar you are with the environment, the more comfortable you will feel.
Always remember that the players are there to have fun, they are on your side. Try to joke with them a bit, the more laughs, the better the atmosphere and the better you'll feel.
Practical Tips for the Game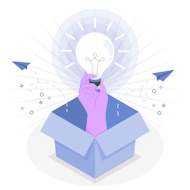 At the start of a game, announce to the players exactly what game is being played and what prizes are available. For example, "It's 90-ball bingo tonight and there are 1L, 2L and Full house prizes up for grabs". Then warn players that the game will be starting shortly and look around the room to see if people generally seem settled.
Always have a drink to hand (but nothing too strong), as you will be talking a lot throughout the game, and your throat will become dry. While the game is in progress, be sure to keep your ears open. If a player shouts out while you are mid-call, you must finish the call before checking the claim. If a player calls bingo late on a number and you have already moved on, they may have lost their claim to a prize. It is these kind of small details that you must be on top of to be a successful caller.
When the game gets going, it is good to try to keep a constant pace. However, do not rush, the players need time. Being aware of your breathing will both help you stay relaxed and keep the game moving at a constant pace.
On paper, bingo calling sounds easy, just call out a number. However, you are actually a performer. This means you need to keep players engaged, which means varying your tone and not simply calling the numbers monotonously.
At the same time, you are not just an entertainer; you must project authority. Your decisions are final, and players must accept that. However, it is all about fun, so try not to take things too seriously.
Don't worry if you get a bit flustered and confused at first, like everything, bingo calling takes practice. It is very much a two-sided job; on one hand, there is the art of entertainment, and on the other, there is the responsibility of running a fair game. This is partially why bingo number rhymes became so popular; they allow the caller to inject humour without disrupting the game.
The Use of Bingo Number Rhymes
Many bingo number rhymes have become a part of popular culture. The nicknames used for each number are an integral part of the bingo tradition and the game. While it is true that some venues are reducing the use of rhymes in order to speed up play, there is no denying that they add to the fun.
However, the rhymes add real complexity to the job of the caller. You will have to ensure that they are venue and audience appropriate. For example, in a church charity game, you are unlikely to call "43 – down on your knees". Being aware of the audience, venue and the general atmosphere is integral to the job of a bingo caller.
At the same time, the rhymes also offer a great opportunity. There is no reason why you can't make your own up. For example, if the game is raising money for a local school, rhymes such as "23 – Props for geography" or "29 – My truancy fine" could be used.
A Full House of Laughter
While being a bingo caller is not without responsibility, ultimately, it should be a hugely enjoyable experience as you entertain the crowd and take charge of the game. As with any kind of public role, it may well make you anxious at first, but with a bit of practice, you are sure to overcome your nerves and provide everyone with a wonderful time.