Bingo nights are hugely popular and are held for a variety of reasons. If you are planning a bingo night, then advertising it is sure to be high on your list of priorities. A great deal of advertising today takes place online and through social media. A pro tip would be before you start, to check some of the most famous bingo sites for poster ideas.
However, there is still a place for old-fashioned posters and flyers that can be distributed in the local area. If you are having trouble designing your bingo night posters, then hopefully the following tips will be of help.
Consider the Nature of the Event
Before you start on the poster design, it is important to make sure you understand the nature of the bingo night being advertised. There are many different kinds of bingo nights including charity fundraisers, neighbourhood events, casual evenings in pubs, and so on.
The nature of the event is of huge importance not just to the design of the post, but also to the type of information that is included on it. A poster for a fundraiser might highlight the cause, while a casual neighbourhood gathering might focus more on fun.
Visual Design Elements
Most people will not able to afford a graphics designer when creating this kind of poster. It is of course a huge field and we can't cover it here; however, here are some basic things to consider when designing your poster:
Colours:

Bright, contrasting colours have a cheerful and energetic vibe. Vibrant greens and blues are often used to convey the idea of festivities. If your bingo night has any particular theme, then you may wish to incorporate that theme's colours into the poster.

Typography:

Font selection is very important. Often, people will use bold, chunky fonts for the headlines and then simpler, more elegant fonts to convey the details of the event.

Imagery:

The images you use will have a big impact on the poster's tone. If you are having a themed event, such as an 80s retro night, then consider incorporating images that are visually reminiscent of that era.

White Space:

Make sure that your poster isn't overcrowded. Very often, less can be more. Leaving white space makes the poster easier on the eyes and as a result, people will pay more attention to what it says.
Written Information
Don't forget that the primary purpose of a poster or flyer is to inform. This means that the information must be clear and easy to absorb. You don't want to overload the poster with information, but ensure it contains enough that people get a good idea of the fundamentals.
The poster should likely contain information such as:
Event's Title
Date and Time
Venue – You may want to consider including a small map or some basic directions
Entry Requirements – Make sure people know how much the event costs, the price of the bingo tickets, and possibly include information about prizes.
Any Extras? – Perhaps there is something that makes your event unique or there will be special food and drink offers, and so on.
RSVP Details – Make sure people know how to get in touch, whether by telephone, email, or social media.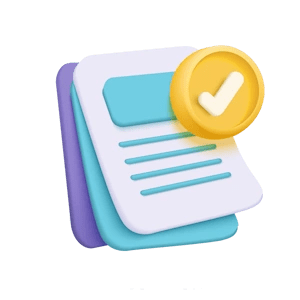 The Call to Action
A call to action, or CTA, is a simple statement that encourages people to take the next step. It doesn't have to be complicated and, in many ways, the shorter it is, the better. Consider phrases such as "RSVP Today!", "Book Now!", "A Night You'll Never Forget!" and so on.
Attention to Detail
Before going to the printers make sure you have double, or even tripled, checked all of the details. Be sure there aren't any typos and that all the information presented is correct. It is a good idea to ask others to check the poster for you. Nothing would be worse than spending money having posters printed only to find a mistake afterwards.
Head to the Printers and Prepare
All that is left to do is head to the printing shop to have the bingo posters and flyers printed. Then you can focus your energy on organising the rest of the bingo night. With a well-designed poster, hopefully you will attract plenty of players and have a truly memorable night.