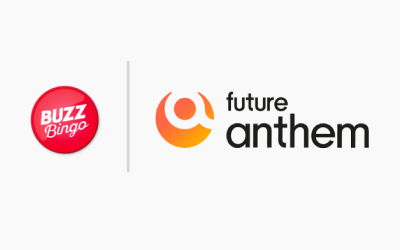 Buzz Bingo, which operates both the largest retail bingo chain in the UK and the award-winning website of the same name, has announced a deal with the AI solutions provider Future Anthem.
Future Anthem is best known for its Amplifier AI product suite, which uses machine learning models, artificial intelligence, and data engineering to personalise the player experience, thereby making it more engaging.
Buzz Bingo has signed a deal to use Amplifier AI's Personalisation module, which will allow it to provide bingo players with a bespoke experience when they visit the website. Future Anthem has designed its algorithms specifically for the gambling industry, and they have been proven to increase player retention.
When players visit the Buzz Bingo online lobby, they will be greeted with personalised game recommendations, including slots, casino games, and online bingo. The result is a superior customer experience that benefits both the player and the operator.
Upon announcing the deal with Future Anthem, David Evans, the Digital Operations Director at Buzz Bingo said:
"Buzz Bingo strives to offer the best player experiences possible, and we're always looking for new, innovative ways to improve our gaming products. Working with Future Anthem to leverage their predictive models, which create personalised recommendations, takes our site personalisation to the next level – we're impressed with the outputs and results at this early stage."
Chris Conroy, the Chief Data Officer at Future Anthem, also welcomed the deal:
"Buzz Bingo integrating the Personalisation module of Amplifier AI is another major endorsement of its capabilities. We're excited to help them develop their offering, recommendations, and player interaction to underline Buzz Bingo as a stand-out online gaming brand."
Why Amplifier AI Is a Game Changer
Amplifier AI consists of three modules that help gambling operators and game studios improve their performance. The other modules are Customer Experience and Performance Optimisation.
The product is powered by Anthemetrics, which is the gambling industry's first data science platform. It has already processed more than 60 billion real money slot spins and 111 billion social casino spins and analysed more than 250 million player hours with meta data from more than 20,000 games.
As mentioned, there are three modules in Amplifier AI, and they are designed to allow operators to do the following:
Real-time Personalisation: This serves to improve player engagement, retention, and satisfaction. Buzz Bingo will be able to offer players personalised game selections, bonus offers, marketing communications, in-game promotions, a gaming lobby, and more.
Performance Optimisation: This will help operators manage their game portfolios and optimise them. It will provide analytics of player game choice, player journeys and help interpret player behaviours.
Improve Customer Experience: This enables real-time interaction with players that will improve engagement and reduce churn. It also enables individual player monitoring and targeted player protection.
When the product was first launched, Leigh Nissim, the CEO of Future Anthem, said:
"Our products and team are focused on personalising player experiences with AI to enable our customers to achieve essential and measurable outcomes that allow for sustainable and responsible growth. We look forward to working with the most innovative brands in gaming that want to make a real and measurable improvement to player experiences."
How Future Anthem Can Aid Responsible Gambling
Future Anthem also offers a Safer Play solution. It uses AI to monitor for harmful behaviours. It is able to analyse wagering behaviours in real-time and immediately highlight signs of harmful play. The product was created to comply with all the latest regulations and the industry's widely accepted "Markers of Harm" guided its design. This means that operators, such as Buzz Bingo, are able to contact players the moment they begin to show warning signs. Furthermore, the data collected can also be used to help understand problem gambling and to research if there are game trends or characteristics that are particularly harmful to players.
What Buzz Bingo Has to Offer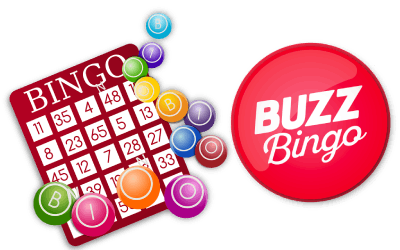 Buzz Bingo made a move from the high street to online in 2018 and very quickly became one of the UK's leading brands.
It offers players an exciting range of 90, 75, and 70 ball bingo across a range of themed rooms. There are games starting every few minutes, with betting ranges to suit every budget. With the aid of Future Anthem's technology, players at Buzz Bingo will be directed to those games that are most relevant to them. For instance, if a player regularly plays in a particular room and chooses the games with more expensive tickets, then these games will be highlighted to the player when they visit the site.
Buzz Bingo actually offers its members far more than bingo. There is an enormous collection of slots from several top providers, as well as a number of exclusive games. Once again, Future Anthem's technology will help direct players to the games with themes and features that will appeal to them. In fact, this principle also applies to the huge number of casino games that are on offer, as well as the exciting live bingo games.
The more a player utilises what Buzz Bingo has to offer, the better the personalisation will become. This is likely to be particularly valuable to those who are looking for bonus offers. As we all know, bonus offers come with terms and conditions attached, as well as wagering requirements. While these are often entirely fair, you may find it frustrating having to fulfil wagering requirements by playing games that you do not enjoy very much. With the aid of Future Anthem, Buzz Bingo is able to offer players tailor-made bonuses that will suit their playing habits, tastes, and budget.
There is a vast number of online bingo sites for players to choose from, and most of them are very similar. It is technology such as Amplifier AI that allows the best operators, such as Buzz Bingo, to distinguish themselves and offer players a unique product, greater enjoyment, and a truly memorable experience.