In addition to playing bingo online and in bingo halls, many people enjoy playing bingo at home with friends and family. There are several reasons for this, the game is simple, it is cheap to create, and it is a great way of having fun with a group of people.
It isn't hard to find printable bingo cards online, but if you want to customise your bingo game, you can do so with ease by creating your own bingo cards at home. There are a number of ways of doing this, and here we shall take you through them.
Generate Cards Online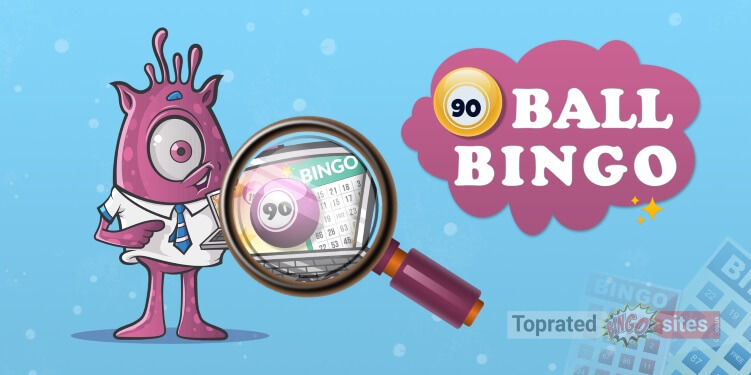 With a quick internet search, you will find several websites that will generate you bingo cards free of charge. You simply select what type of bingo you want to play, such as 75-ball or 90-ball, and then enter the words or numbers you want to appear on the grid.
Some of the free online bingo card generators are truly advanced. They will give you the choice of different themes, such as nature, Christmas, or classic, and give you many different customisation options. For instance, you can adjust the grid size and set how many cards you want to print per page.
You can also choose whether you want to include a traditional free space. Many generators automatically fill the free space with a star, but this can also be customised. It is even possible to change the location of the free space.
Once you have set all of the customisation options, all that is left to do is print the cards. If you know that you will be using the cards regularly, then it is a good idea to print them on a card. You could even laminate them to ensure that they can be used time and time again.
Design Cards Using Software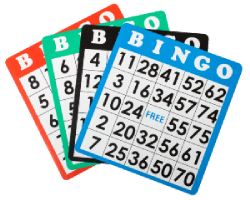 There is a high chance that you will have software on your computer that you can use to design bingo cards. For instance, Microsoft Word is ideal for it, and you can also use free alternatives such as Google Docs.
The first step is to create a new document, which most likely happens by default as soon as you open the software. It is the next step that is most important; you need to insert a table in your document. The exact way that this is done will vary depending on the software that you are using, but usually, there is a menu labelled "Insert" or something similar, and from there, you can select "Table".
The table acts as the grid on the bingo card, so you need to adjust its size accordingly. For instance, you may want a 5×5 grid, in which case you need 5 columns and 5 rows. Next, you need to populate this grid with your bingo numbers. Simply type them in and then adjust the cell sizes until you have the desired look.
Of course, you don't only have to use numbers. You could decide to populate the grid with pictures, symbols, or anything else.
Now you have one bingo card designed and ready to print. As before, you should consider printing it on a card so that it is more durable. However, you most likely need several cards, and they all need to be different (otherwise, all the players would complete the same patterns at the same time).
To achieve this, you need to rearrange the bingo numbers/pictures/symbols in the grid in the document. Use the already printed grid as a reference to ensure that each item is moved to a new location. You can then print this and then repeat the process as many times as necessary.
Create Bingo Cards by Hand
There is no need to use a computer to create bingo cards, all you really need are some blank sheets of cards, a sharp pencil, and a ruler.
You begin by drawing a large square on the card and then dividing it into a grid. For example, if you want a 5×5 bingo card, then you could draw a square that is 15cm by 15cm. You can then divide it into 5 columns, each one 3cm wide and 5 rows, each one 3cm high.
All that is left to do is fill in the square with your bingo terms. Once again, they can be numbers, pictures, symbols, or anything else you can think of. If you so wish, you can then decorate and customise the bingo card to give it a personal touch.
You then need to repeat the process until you have enough cards for all the players. It may be a little tedious, but if you do it using a high-quality card, then you should only have to do it once.
Common Bingo Card Designs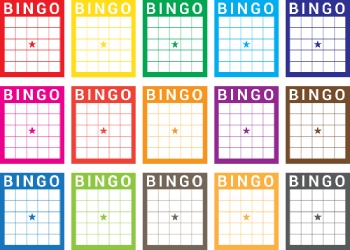 The bingo cards that most people are familiar with are 5×5 grids. These are perfect for playing 75-ball bingo. The columns on these cards are labelled 'B', 'I', 'N', 'G', and 'O', and there is a free space in the middle of the card.
What few people realise is that traditionally only certain numbers can appear in each column:
In the UK, where 90-ball bingo is more popular, bingo cards have a slightly different layout. They have nine columns and three rows. Each row will contain five numbers and four randomly positioned black spaces. The numbers are once again split between the columns:
Of course, if you are designing your own bingo cards at home, they can be any shape that you like. There is no reason why you shouldn't make a card that is star-shaped, cross-shaped, or anything else. The only real limitation is your creativity. However, you should keep in mind that you will also have to design the winning patterns, but there is no reason why this shouldn't be an enjoyable process.
That's all there is to it. Now you know everything you need to create your very own bingo cards at home.