Buzz Bingo Makes Payments Easy with Playtech Single Wallet
Published:

October 24, 2022

Author:

Mike Bennett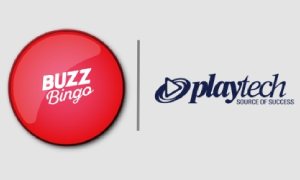 Two of the gambling industry's biggest players recently announced a new achievement in their long-running partnership. Playtech, a leader in gambling technology, and Buzz Bingo, one of the largest bingo operators, have launched a single-instance seamless wallet for online and land-based operations.
It means that players at Buzz Bingo will have instant access to their funds, whether they are playing online or at a Buzz Bingo club. It is powered by Playtech's IMS (Information Management System) platform, and it is the result of a long-term project as part of the Playtech ONE vision.
While it may not sound much, it will greatly streamline the player experience, whether they want to play bingo, slots, or any other game at one of Buzz Bingo's clubs or online. Players can deposit funds both online and at a Buzz Bingo club and instantly access them in both settings. Similarly, withdrawals are possible both online and at retail venues. Furthermore, the IMS platform enables cross-channel (i.e., retail and online) CRM activities through the Playtech Engagement Centre, which will result in a superior player experience.
When the single wallet was announced, Marat Koss, the VP of interactive gaming at Playtech, said:
"This is a major milestone for Buzz Bingo and Playtech and our long-term partnership. An incredible amount of work has gone into achieving seamless single wallet connectivity across all retail and online operations, both from our team and everyone at Buzz Bingo. We are very proud to be part of delivering an enhanced experience for players across every Buzz club and Buzz Bingo online."
David Events, the digital operations director at Buzz Bingo, also hailed the new technology saying:
"Playtech has been a vital partner in the Buzz Bingo journey from day one, and the achievement of delivering a single wallet instance across our entire retail estate and online presence cannot be overstated. Against a backdrop of highly challenging times with long-term club closures during the Covid-19 pandemic, our partnership has created something truly ground-breaking."
A Look at Playtech's IMS and Player Engagement Centre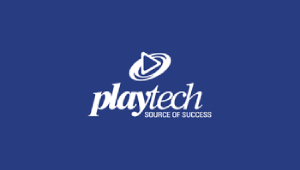 Playtech's Information Management Solution (IMS) is an award-winning tool for operators that gives them insight and control of the player lifecycle. These insights can then be used by operators, such as Buzz bingo, to create customized communications that target groups of players or even single players and, that way, increase engagement while reducing costs.
Furthermore, tools such as the single wallet reduce the resources needed by operators, which also helps to reduce costs while providing players with a better experience.
The IMS offers far more than a single wallet, such as a real-time Player Journey monitor, a Campaign Planner that can be used to create marketing campaigns, and a real-time clustering engine, which helps operators create groups (or clusters) of players through automated processes. Importantly, the IMS also works with Playtech Protect, which is a set of tools and services geared towards safer gambling and compliance. Operators can make use of tools, including in-game and onsite messaging, push messaging, emails, SMS, and so on, to directly target at risk players.
Playtech's Player Engagement Centre is a vast and powerful suite that combines all of the company's personalisation and communication tools. As the name suggests, it is packed full of features that operators can use to increase player engagement. From a player's point of view, this means that their experience will be highly personalised. For instance, members of Buzz Bingo will be offered bonuses tailored to their playing habits, personalised rewards and receive bespoke safer gambling messages.
What Does All This Mean for Players?
All of these products contribute to the aforementioned Playtech ONE vision. The idea is simple, no matter where a person chooses to play, be it online or at a retail club, the gaming experience should be the same.
It comes down to convenience and familiarity. A member of Buzz Bingo can enjoy all that the operator has to offer without having to continually worry about transferring funds, withdrawing winnings, and so on. They can turn up at any Buzz Bingo club in the UK and know that they will have instant access to their funds and already be familiar with the procedure for accessing them and beginning the play. It makes managing a gambling bankroll far easier as there is less to keep track of, and it results in a streamlined experience that is stress free and maximises enjoyment.
Players will also be able to collect rewards for their combined online and offline play. For example, Buzz Bingo often runs prize draws for those who play online and in a club.
It is also worth noting that Playtech provides the Buzz Bingo website with a huge selection of games, including numerous slots, jackpot games, live dealer games, and so on. While these games are not available in Buzz Bingo's clubs, it is definitely possible to play them on a mobile phone or tablet while sitting in the club and playing bingo, all the while being in complete control of funds thanks to the single wallet.